by John - September 16th, 2015.
Filed under:
GreenFingers
,
Price Reductions
.
GreenFingers reduced the price on these items today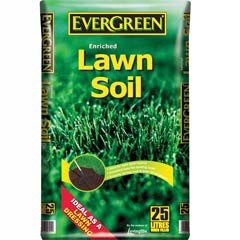 Evergreen Lawn Soil 25 Litre was £6.99 now £5.99
This highly organic Lawn Soil and lawn food will produce lush green thicker lawns. Useful for incorporating into the soil before sowing seeds or laying turf but equally absolutely ideal for using as a top-dressing in the Autumn as it helps repairs patches or fill in hollows.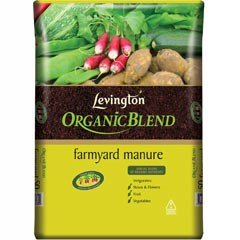 Levington Original Farm Manure 50 Litre was £8.99 now £7.99
This 100% soil conditioner actually adds humus and plant food to the soil. This benefit improves yields tremendously. The formula also works by breaking down the heavy clay and improving the capacity of light sandy soil. You are sure to notice an improvement in the vitality of your roses flowers fruit and vegetables. Made from 100% organic products your crops will have the best growing conditions and you will be rewarded.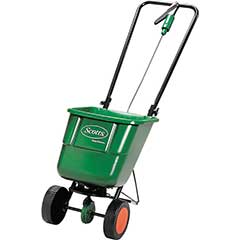 Scotts Easygreen Rotary Spreader was £32.99 now £29.99
Rotary Spreader for the easy and accurate application of lawn seed or granular fertilisers ideal for the larger lawn. With an on off trigger and a spread width of 122-340cm.
Plus another 0 great reductions