by John - March 30th, 2016.
Filed under:
Harrod Horticultural
,
New Products
.
Harrod Horticultural has these new items today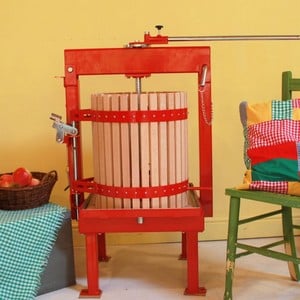 Cross-beam Fruit Press (36 Litres) £295.00
Produce Up To 12 Litres In One Operation Of Freshly Pressed Apple Juice With This Tough, Steel And Beech Constructed 36 Litre Cross-beam Press. Operation Is Simple; Fill The Press Cage With An Optional Straining Bag, (available Separately) Add Your Crushed Apples And Wind The Handle To Force Fresh, Pure Apple Juice Through The Beech Staves And Into The Collection Tray. Each Operation Can Crush Approximately 29kg/70lbs Of Milled Apples And Produce Around 12 Ltrs/22 Pints Of Refreshing Juice.if Youre Just Getting Into Fruit Pressing Or Dont Have Quite So Many Apples Or Pears To Crush, Try Our 12 Litre And 20 Litre Presses For Size – We Even Stock A Specialist Fruit Crusher To Prepare Your Fruit For Pressing And Help Ensure You Extract Every Last Drop Of Juice!36 Litre Cross-beam Fruit Press Measures 98.5cm H X 63cm D And Weighs 48kgframes Made From Steel And Covered In Eu Safety Standard Compliant Polyester Coatingpress Cages Made From Fashioned Beech Staves Embraced With Steel Hoopsseasoned Oak Wind Down Pressure Platesteel Legs Pre-drilled With Boltholes For Permanent Fixing And Added Stabilityeasy To Clean With Fresh Water After Usemachine-washable Straining Bags, For Straining Juice As Fruit Is Pressed Are Available As An Optional Extra – Please Note These Straining Bags Have A Hole In The Bottom To Act As An Extra Juice Outletspare Pressing Plates, Trays And Slats Available – Please Contact Us For More Information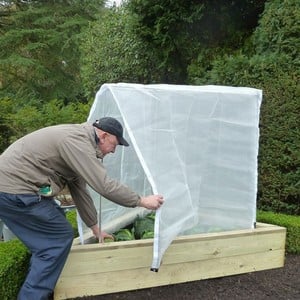 Allotment Corner Wooden Raised Beds £31.00
Theres Always A Corner Of The Garden That You Cant Quite Squeeze A Normal Square Or Rectangular Vegetable Growing Raised Bed Into, But That Could All Be About To Change With These 122cm X 122cm X 172cm Allotment Corner Style Wooden Raised Beds. these Corner Beds Are Available In 3 Heights 15cm, 30cm And 45cm And Are Ideal For Growing Vegetables, Salads And Herbs. Designed In-house And Made From Pressure Treated Scandinavian Softwood Sourced From Sustainably Managed Forests The Raised Beds Come With A 2 Year Structural Guarantee. if You Want Reliable Crop Protection For Your Raised Bed Then Try Our Purpose Built Frame Which Comes Complete With Aluminium Tubing, Connectors And A Fitted Insect Mesh Cover Now Only 10! (gdn-977). The Cover Has Side Velcro Fastening For Easy Access And A Strong Band Along The Bottom Edge Which Has Eyelets For Securing With Ground Pegs. please Note: Timber Is A Natural Product And Susceptible To Shrinkage/swelling, All Sizes Are Therefore Nominal +/- 5mm. Sizes Apply To External Dimensions.each Corner Wooden Raised Bed Measures 122cm X 122cm X 172cmavailable In 3 Working Heights; 15cm, 30cm Or 45cmresearched And Designed In-housemanufactured From Scandinavian Softwood Sourced From Sustainably Managed Forestshigh Pressure Treated With A Non-toxic Preservativestructurally Guaranteed For 2 Yearscomplete With Full Instructionssimple To Assembleoptional Capping Gives The Top Of The Beds An Elegant Finishsupplied As A Kit For Self Assemblyinsect Mesh Cover And Frame Also Available For Ultimate Crop Protection – Select Gdn-977 Above (only 10 For The Kit When Purchased With A Corner Raised Bed Normal Price 33.95). standard Corner Raised Beds Superior Corner Raised Beds Also Available.