by John - April 1st, 2016.
Filed under:
GreenFingers
,
Price Reductions
.
GreenFingers reduced the price on these items today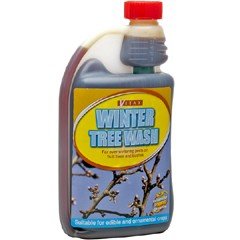 Vitax Winter Tree Wash – 500ml was £11.99 now £9.99
The Vitax Winter Tree Wash helps to protect your plants from malevolent crawlies. A totally natural product which works through physical actions it has the capacity to control greenfly blackfly whitefly and other insects. Suitable for use on fruit trees and bushes and edible and ornamental crops as well. Vitax are well-known for their range of useful tools in the fight against the insect army and the Winter Tree Wash is a specialist solution to a specialist problem.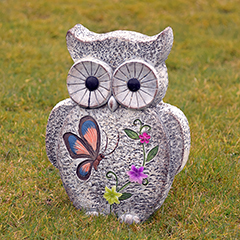 Owl Garden Ornament Stone Effect – 36cm Height was £24.99 now £22.99
This Stone Effect Sitting Owl Garden Ornament is made of resin making it very weather resistant and long lasting. It features a hand painted butterfly and leaf designs and includes two different plastic jewel flowers that will sparkle in the sunlight.This cute decoration can be used indoors or outdoors. An ideal gift for a bird lover or someone with a fun fairy tale garden. Place the owl on a ledge to oversee your flowers or place him on a patio to keep you company. Dimensions: W12.5 x D12.5 x H36cmWeight: 1.5kg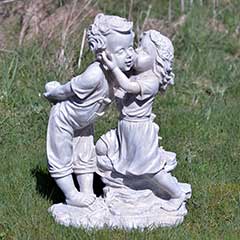 Boy And Girl Kissing Garden Statue – 49cm Height was £49.99 now £44.99
This Boy and Girl Kissing Garden Statue is made of polyresin making it very weather resistant and long lasting. This statue features loads of details from the boy and girl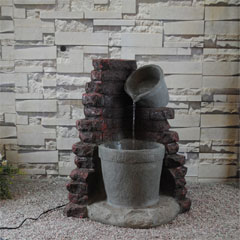 Greenfingers Double Barrel Water Feature was £59.99 now £49.99
Add a fantastic point of interest in your garden with this Greenfingers Double Barrel Water Feature. It makes a stylish addition to your patio or garden and exudes a charm all of its own with reproduction dark red brickwork and stone effect barrels. Enjoy the soothing sound of water gently cascading from the top barrel to gather in the upright bottom barrel that stands on a mock stone base ready to start the whole cycle again. It has been recreated in resin and glass-fibre to provide a realistic and durable focal point which is self-contained and does not require attaching to a water source.The Double Barrel feature comes with everything you need to get up and running once it has been installed and is supplied with a pump all fittings and instructions.Enhance the look and ambience of any garden or patio no matter how big or small and add an extra dimension that will help you to unwind to the gentle sound of running water.Dimensions: L60 x W44 x H69cmContentsDouble Barrel Feature x 1Pump x 1Instructions x 1Fittings kit x 110m cable x 1Click here for Assembly Instructions.Please note: this does not come with a plug due to safety measures. This product is designed to be permanently wired to the mains supply using a Residual Current Device for your protection. The installation must conform to the regulations of your local electricity authority.
Plus another 0 great reductions