by John - April 29th, 2016.
Filed under:
Harrod Horticultural
,
New Products
.
Harrod Horticultural has these new products today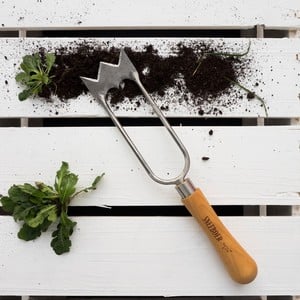 Sneeboer Royal Dutch Hand Hoe £34.95
Shortlisted For Rhs Chelsea Flower Show Product Of The Year 2016, This Versatile Hand Hoe Has A Curved Head Which Makes It Easy To Weed Between Plants In Confined Spaces. a Simple Backwards And Forwards Motion Removes Weeds Effortlessly And Because Of The Design Of The Tool It Works On The Surface Of The Soil Without Digging In, Reducing Soil Compaction. this Superb Quality Hand Hoe Is Hand Forged In Holland By Sneeboer Using High Quality Stainless Steel And Has A Strong Cherry Wood Handle. The Royal Dutch Hand Hoe Only Weighs 170g, Making It Light And Easily Manoeuvrable In Crowded Borders Or Beds. sneeboer Royal Dutch Hand Hoe – Hand Forged In Hollandstainless Steel Head With Cherry Wood Handle10 Year Steelwork Guaranteemeasures: 32 Cm Overall, 6cm Wide Head, 14cm Handleweighs 170gperfect For Weeding In Confined Spacesbased On The Best Selling, Long Handled Royal Dutch Hoe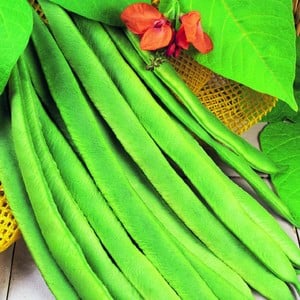 Runner Beans Enorma (10 Plants) Organic £5.95
Delivery From Late April Onwardsenorma Is A Quick Growing Variety Of Runner Beans Which Will Produce A Heavy Crop Of Climbing Runner Beans. When Planting In Rows Each Row Should Be Spaced 60cm (23in) Apart.our Slot And Lock Bean And Pea Frames Are The Perfect Companion For Your Crop, Creating An Easy To Assemble, Strong Framework And Netting For Supporting Your Runner Bean Plants Throughout The Season.10 Healthy Growing Young Organic Runner Bean Plantsvariety: Enormathese Plants Will Arrive Bare-rooted With An Approximate Height Of 15-25cmorder Now For Delivery From Late April To July.