by John - May 27th, 2016.
Filed under:
Harrod Horticultural
,
Price Reductions
.
Price cut on this item at Harrod Horticultural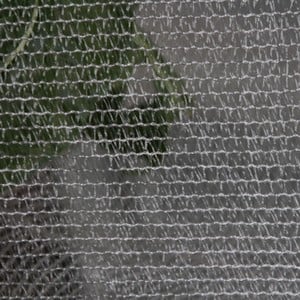 Gro-thermal was £7.50 now £6.00
Gro-thermal Is A Strong, Reusable And Easy To Handle Soft Woven Fabric That Is A Hybrid Of Fleece And Net. Gro-thermal Provides Protection Against Frosts, Insects And Will Work As A Windbreak Netting Too.lay Over Crops After Sowing Or Alternatively You Can Cover Small Tunnels With Gro-thermal Where It Will Lets In More Light And Air Then Fleece To Encourage The Growth Of Seeds And Young Plants.lightweight Enough To Be Placed Directly On Cropspermeable Enough To Allow A Flow Of Water To Pass Through Freelyprotects Against The Weather Elements – Mild Frost, Hail, Heavy Rain And Windideal For Creating A Physical Barrier To Combat Pest Such As Carrot Root Fly, Butterflies, Caterpillars And Birdsif Buying By The Metre, Please Enter Total Length Required Into Quantity Box Abovesamples Of All Netting Are Available On Requesteffective For Domestic Or Commercial Use.