by John - July 21st, 2016.
Filed under:
Harrod Horticultural
,
Price Reductions
.
Reduced price on products today at Harrod Horticultural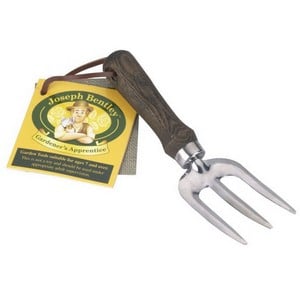 Joseph Bentley Young Apprentice Hand Fork was £3.95 now £0.95
The Joseph Bentley Gardeners Apprentice Range Is Designed To Appeal To And Enthuse The Younger Gardener. The Traditional Carbon Steel Childrens Gardening Tools Are The Perfect Aid For Children To Learn About Making A Beautiful Garden.this Range Of High Quality Joseph Bentley Young Apprentice Childrens Tools From The Much Heralded Joseph Bentley Collection Will Appeal To All Children Over The Age Of 6 Who Have Developed The Gardening Bug.the Compact Size And Lightness Of The Joseph Bentley Childrens Tools, Combined With The Practicality And Strength Of Carbon Steel Will Give Them Their First Proper Tools And Ones They Will Always Remember. please Note: Only The Hand Fork Now Availableall Joseph Bentley Young Apprentice Childrens Tool Blades Are Manufactured To The Highest Standard With Carbon Steel Heads With A Smooth Metallic Carbon Steel Finishyoung Apprentice Hand Fork Measures 20cm, Has Three Carbon Steel Tines, The Perfect Hand Fork For De-weeding And Cultivating The Soil Around Plants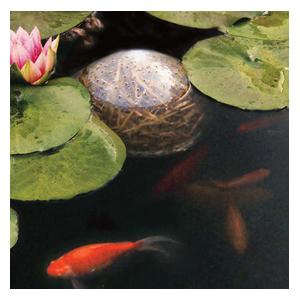 The Barley Ball (refill Only) was £8.95 now £2.95
Keep Your Pond Fresh And Clear All Summer Long With This Easy Barley Ball Solution And Its All Natural, Safe, Active Ingredients – One Application Will Last For One Whole Season.barley Ball Is A Highly Effective Enviromentally Safe Treatment For Control Of Blanket Weed That Causes Green Water Problems In Garden Pondsall Natural Active Ingredients Which Are Safe For Fish, Wildlife And Aquatic Plantsthe Unique Design Of The Barley Ball Suspends The Active Ingredients Just Below The Water Surfacevery Simple To Use – Only One Application Needed Per Seasonthe Optimum Time For Installation Is Between Mid-march And Mid-julyfor The Best Control Of Blanket Weed, Install Early In The Season And Remove As Much Surface Weed As You Can By Physical Meanssee The Beneficial Effects In Clarity Within 2 To 4 Weekssuitable For Ponds From 1,000 Litres To 10,000 Litres, Roughly Equivalent To A Surface Area 2.5m Square To 20 Metres Squarecan Be Used In Ponds Under 1,000 Litre Capacity As Long As An Oxygenating Feature (fountain, Waterfall Etc) Is Present And Functioningmultiple Units Can Be Used For Larger Pondsthe Barley Ball Can Be Re-activated Year After Year With The Available Refilldiameter Measurement 24cm (9.5 In).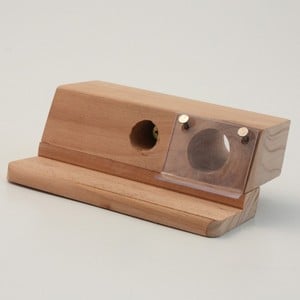 Wax Moth Prevention Kit was £5.45 now £4.95
This Wax Moth Prevention Kit Will Help Keep This Natural Bumblebee Predator From Invading The Bumblebee Hivefitting Is Easy, Simply Align The Entry Hole In The Wax Moth Prevention Kit With That In The Front Of The Beepol Bumbleebee Lodge And Screw Into Place To Keep Your Bees Protected All Season Long.wax Moth Prevention Kit Screws To Front Of Beepol Bumblebee Lodgedesigned For Fitting To Older Style Lodges Which Do Not Have This Feature Built Inplastic Bee Flap Allows Access To Bees But Stops Adult Egg-laying Wax Mothswax Moth Caterpillars Consume Young Bee Larvae And Wipe Out Colonyvery Difficult To Control Wax Moth Once Entry To Hive Has Been Gainedkit Blocks Second Entry Hole And Aligns With Remaining Entranceflap Is Too Heavy For Moths To Openwill Not Fit Plastic Hive Inserts But These Are Often Sited In A Protected Shed Or Greenhouse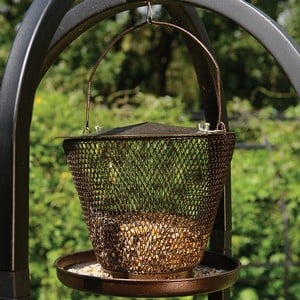 Collapsible Bird Tray Feeders was £17.95 now £7.45
The Bird Feeder Will Hold Up To 1.1kg Of Seeds, Has An All Metal Construction Which Has Been Powder Coated For Rust Resistance And Requires No Assembly – Simply Hang And Fill.the Large Feeding Tray And And Mesh Basket Accommodates Both Clinging And Perching Birds At The Same Time And Can Hold Up To 15 Birds At Once. The Tray Has Drainage Holes To Prevent Waterlogging And The Wire Mesh Basket Collapses For Easy Storage.this Large Feeder Is Ideal For Sunflower Seeds, Safflower Mix And Peanut Pieces And The Metal Construction Of This Innovative Bird Feeder Helps Protect Birds From Avian Diseases And Makes It Easy To Clean Too!complete Metal Construction Helps Protect Against Diseasesholds Up 1.1kg / 2.5lbs Of Sunflower Seeds Or Peanut Piecespowder Coated Metal For Improved Rust Resistancewire Basket Collapses For Easy Storagetray And Mesh Basket Accommodates Perching And Clinging Birdsfeeds Up To 15 Birds At Oncetray Has Drainage Holes To Prevent Waterloggingavailable In Attractive Blue Bell Finish24cm Diameter And 17cm Highno Assembly Required, Simply Hang And Fill