by John - July 23rd, 2016.
Filed under:
Harrod Horticultural
,
Price Reductions
.
Harrod Horticultural has cut the price of these products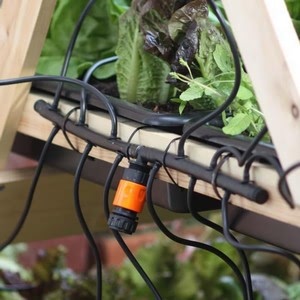 Maxi A-frame Vegetable Garden Accessories was £7.45 now £1.95
The Maxi-a Frame Accessories Available Include:-irrigation Kit – Easy To Fit With Adjustable Sprinkler Heads And Connects To Standard Hose Connectioncapillary Watering Insert – This Is Designed To Go In The Jumbo Planting Trays For The Seed Trays To Sit On. The Capillary Matting Then Draws Up The Water As Needed To Make Sure The Plants Stay Watered.pack Of 4 Propagating Lids To Fit The Smaller Seed Trays.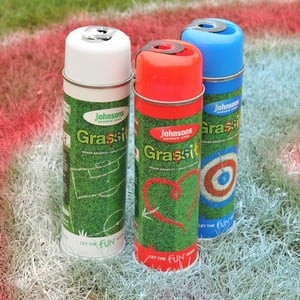 Lawn Graffiti Grass Spray was £8.45 now £5.95
This Clever Graffiti Grass Spray Has Been Specially Designed To Be Used On Grass And Is Available In Blue.very Quick To Dry, The Chalk Spray Does Not Harm The Grass And Will Wash Off With Rain Or Water From The Hose, Or The Patterns Can Simply Be Mown Out. The Only Extra Ingredient Required Is Your Imagination!the Can Is Designed To Be Used Inverted And Features An Easy To Use Spray Applicator That Incorporates A Safety Lock For When Not In Use.easy To Use Lawn Chalk Sprayavailable In Blue Onlycreate Your Own Lawn Artideal For Sports Markingnon Toxic Will Not Harm The Grasswashes Off With Water Or Can Be Mown Outeasy To Use Spray Applicatorsafety Lock When Not In Use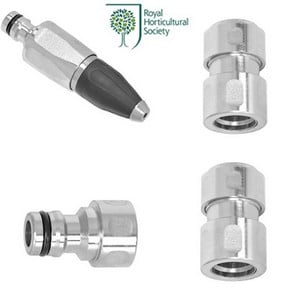 Rhs Hosepipe Connector Starter Kit was £14.95 now £11.95
Endorsed By The Rhs, This Hosepipe Connector Kit Has A Sleek Chrome Finish To Prevent Rust And Provide Ultimate Durability And Protection To The Fittings. the Set Consists Of Two 1/2″ Quick Click Connectors, One 1/2″ Tap Connector And A Heavy Duty Spray Nozzle And Combines Well With The Everflow Hose Pipe.rhs Endorsedchrome Connectors For Rust Protection And Durabilitystarter Kit Includes – 2 X 1/2″ Quick Click Connectors, 1 X 1/2″ Tap Connector And A Heavy Duty Spray Nozzle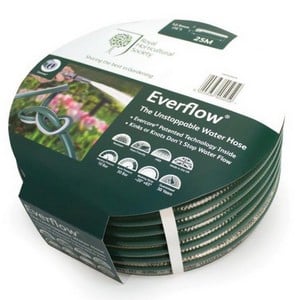 Unstoppable Everflow Hosepipe was £29.95 now £24.95
We Call This The Unstoppable Hosepipe Because The Everflow Water Hose Features Patented Evercore Technology Which Allows Water To Flow If The Hosepipe Becomes Kinked, Tangled Or Even Crushed.endorsed By The Royal Horticultural Society, This Hosepipe Is Manufactured Using Super-soft Materials Making It Extremely Flexible, Lightweight And Easy To Handle, But Boasts Excellent Durability Characteristics, Undelined By The Manufacturers 30 Year Guarantee.available In 3 Lengths – 25m, 50m 100m – The Hosepipe Is Fully Compatible With All Uk Standard 1/2″ Or Hozelock Hosepipe Fittings.a Great Addition To The Hosepipe Is The Rhs Hosepipe Chrome Connector Starter Kit Available Separately. This Features Two 1/2″ Quick Click Connectors, One 1/2″ Tap Connector And A Heavy Duty Spray Nozzle. It Has A Sleek Chrome Finish To Prevent Rust And Provide Ultimate Durability And Protection To The Fitting.everflow Water Hose Features Patented Evercore Technologycontinuous Water Flow Even If Hosepipe Is Kinked Or Tangledendorsed By The Rhs30 Year Manufacturers Guaranteemanufactured From Super Soft Materialsextremely Lightweight And Flexiblestrong And Durableavailable In 25m, 50m 100m Lengthscompatible With All Uk Standard 1/2″ Or Hozelock Hosepipe Fittingsrhs Chrome Starter Kit Available Separately With 2 Quick Connectors, 1 Tap Connectors And Heavy Duty Spray Nozzle