by John - September 17th, 2016.
Filed under:
GreenFingers
,
Price Reductions
.
GreenFingers has cut the price of these items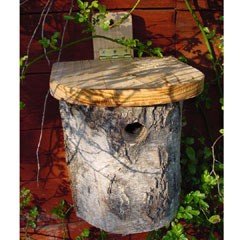 FSC Silver Birch Blue Tit Nest Box was £14.89 now £12.99
This natural Silver Birch Log Nest Box with an open front has been specially built to prevent splitting. The natural appearance of the Birch front fascia allows the nest box to easily blend with both the decorative and woodland gardens. It is best to locate the box 1.5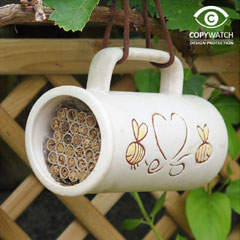 Wildlife World Flowers Love Bees Pollinator House was £16.99 now £14.99
This cute Wildlife World FSC Fir Herb Wheel was £39.99 now £29.99
This FSC Fir Herb Wheel is a delightful hexagonal planter nestles six matching pots and is just perfect for growing your own herb garden. You can grow all your own herbs for cooking in this charming honeycomb arrangement and have them ready to eat all year long. You will also be helping the planet as these planters are manufactured from high quality Fir sourced from FSC Certified managed forests. The herb wheel has a base and it takes 50 litres of compost to fill to the top.Dimensions: W62 x D62 x H23cm Please note that the plants are not included.Click here for Wood Information.
Plus another 0 great reductions