by John - November 15th, 2016.
Filed under:
Harrod Horticultural
,
New Products
.
New items today at Harrod Horticultural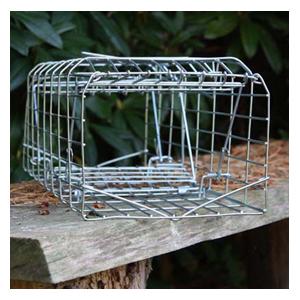 Squirrel Trap £21.95
Grey Squirrels Can Be An Interminable Garden Pest; They Dig Up Bulbs, Pinch Fruit, Steal Birds Eggs, Gnaw The Bark Off Trees And Even Munch On Foliage When Nut Stores Run Low, So Trapping And Removing Them With Our Squirrel Trap Makes Good Garden Sense. the Rust-resistant Galvanised Wire Mesh Trap Is Open At Both Ends, Encouraging The Squirrel In To Feed On The Bait Which Is Placed Near A Sensitive Base Plate And When Triggered Both Doors Spring Into The Locked Position, Trapping The Creature Inside. At 61cm In Length, The Squirrel, Rat Or Other Similar Sized Pest Captured In The Trap Is Unlikely To Be Harmed And The Transportation Is Easy Thanks To The Carrying Handle. Ideal For Use In Lofts Or Outbuildings, The Catch Trap Comes Complete With Fully Illustrated Instructions. 21cm Wide By 17cm In Height.live Catch Trap So Does Not Harm Trapped Creaturemanufactured From Rust-resistant Galvanised Wiretrap Measures 61cm L X 21cm W X 17cm Hdoors Open At Both Ends To Encourage Squirrels To Visitcarrying Handle For Easy Transportationsensitive Trigger Plate Detects Feeding Intrudersfully Illustrated Instructionsquick And Simple To Setsuitable For Indoor And Garden Usepeanuts Are A Recommended Choice Of Baitwill Also Safely Catch Similar Squirrel-sized Pestsalthough We Supply The Traps And Can Deal With Any Technical Or Manufacturing Questions, We Do Not Have The Expertise To Advise On The Humane Disposal Of Trapped Animals. We Would Recommend You Contact Defra Or The Rspca As They Should Be Able To Give A Definitive Humane Disposal Method Of Trapped Animals Which Meets Any Current Legislation In Place.