by John - December 22nd, 2016.
Filed under:
GreenFingers
,
New Products
.
New items today at GreenFingers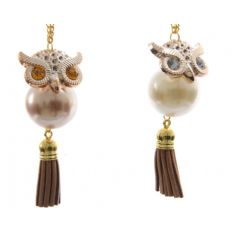 Kaemingk Pearl Owl With Hanger – 9.5cm £3.26
The Kaemingk Pearl Owl are made from polyresin with an attractive pearl finish. Ornament Height: 9.5cmCustomer Note: Unfortunately we cannot offer a choice of type on this product. Greenfingers will select one for you at random.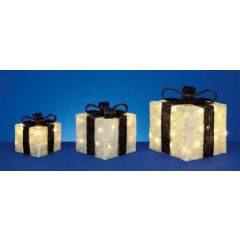 Premier Battery Powered Lit Parcels Silver – Set of 3 £26.99
The Premier Battery Powered Lit Parcels are a set of battery powered Christmas decorations for indoor or outdoor use.These parcels are made out of colourful mesh plastic and feature 40 LED lights. This unique decoration will add light and colour to your Christmas displays. Each set is wired together and powered by a single battery pack.Set of 3 light-up parcels. Indoor and outdoor use. 40 eco-friendly LED lights. Battery powered. Specifications: Small: 15cmMedium: 20cmLarge: 25cmCustomer Note: Requires x2 AA batteries. Not included.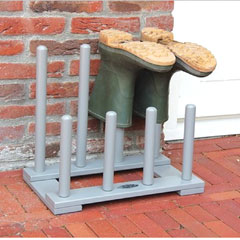 Fallen Fruits FSC Wooden 4 Pairs Boot Rack – Grey £21.99
There is nothing worse than going for your boots and finding they are in a damp heap in the corner of a back kitchen. With this stylish Fallen Fruits FSC Wooden Boot Rack you can consign this unappealing scenario to history.Manufactured from high quality wood sourced from FSC Certified managed forests and coming in a fetching light grey colour scheme the prongs of this boot rack are set out in two parallel lines with the back row being taller so each boot gets the optimum chance to dry fully. This boot rack is capable of taking 4 pairs of boots meaning the whole family can enjoy the pleasure of aired dry boots.FSC wood construction.Stores up to 4 pairs of boots. Keep this in your porch back kitchen or by your door to make sure that everybody uses it preventing mud and dirt from coming into your home as well as storing your boots neatly for the next time you need them.Dimensions: L42 x D26 x H42cmColour: Light grey
Plus another 0 new products