by John - January 29th, 2017.
Filed under:
GreenFingers
,
New Products
.
GreenFingers has these new lines today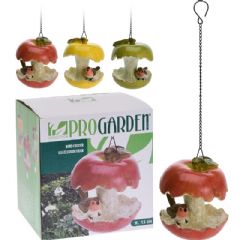 Greenfingers Apple Core Bird Feeder £4.99
This Apple Core Bird Feeder is perfect for enticing wild birds to feed in your garden while also adding natural looking character and design. The apple is made from polystone known or holding its sharp paint finish so will be resistant to the elements and maintain its design for some time.Dimensions:W13 x D13 x H13.5cmMetal hanging stringString Length:37.5cm3 assorted colours: Red yellow and greenCustomer Notice: This product comes in thee assorted colours. The colour you receive will be completely random.
Plus another 12 new products