by John - February 1st, 2017.
Filed under:
Harrod Horticultural
,
Price Reductions
.
Reduced price on items today at Harrod Horticultural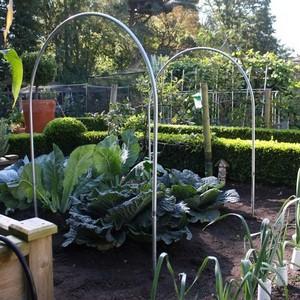 Hoop Extension Kits was £56.95 now £7.95
Manufactured From Galvanised Steel Tubing, The 50cm And 80cm Long Hoop Extension Poles Also Help Anchor The Existing Hoop Once Inserted The Recommended 30cm Into The Soil.available In 50cm And 80cm Lengthspacks For 1, 2 3 And 6 Hoops Availablemanufactured From 19mm Tubular Galvanised Steelwill Fit Our Range Of High Top Hoopsdouble Up As A Ground Anchor For Hoopsswaged So Just Slip Into Base Of Existing Hoopsrecommend 30cm Of Extension Pole Is Inserted Into Groundideal For Taller Growing Crops Such As Brussel Sprouts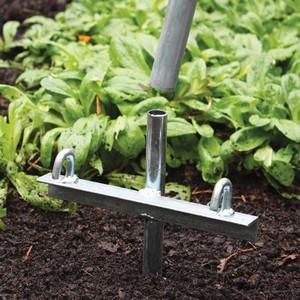 Steel Ground Anchors For Hoops was £105.95 now £19.95
Our Heavy Duty Steel Ground Anchors Are Pushed 45cm Into The Ground To Provide Strong Support For Our High Top Hoops. Once Inserted Into The Ground The Hoops Easily Fit Onto The Anchors For Even Greater Stability.the Steel Anchors Have Hooks On The Base, Ideal For Fixing The Netting And Are Available In Packs Of 2 For A Single Hoop Or Save 5 With Packs Of 6 Anchors For 3 Hoops Or Save 14 For 12 Anchor Pack For 6 Hoops.heavy Duty Steel Ground Anchors Made From Galvanised Steelinsert 45cm/18″ Into The Ground2 Anchors Required For Each High Top Hoopprovides Greater Stability For High Top Hoopsanchors Feature Hooks On Base For Securing Nettingavailable In Packs Of 2, Or Save With Packs Of 6 And 12.