by John - February 17th, 2017.
Filed under:
GreenFingers
,
New Products
.
GreenFingers has these new items today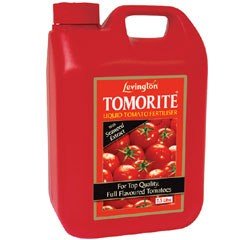 Levington Tomorite Plant Food Concentrate – 2.5 Litres £9.99
Ideal for use with grow bags giant planters and tomatoes growing in open soil Levington Tomorite produces top quality and delicious full flavoured tomatoes.Ideal for tomatoes and flowering pot plants that appreciate a high potash feed this liquid plant feed also contains seaweed extract that supplies many micro-nutrients essential for maximum growth and better crops. For use from April to August 2.5 litres makes 563 litres NPK fertiliser 4-4.5-8 with magnesium 2.5 litresAlways read the label and use pesticides safely.
Plus another 0 new products