by John - February 23rd, 2017.
Filed under:
GreenFingers
,
New Products
.
New products at GreenFingers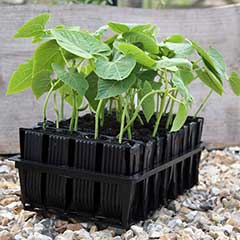 Haxnicks Deep Rootrainers £6.99
Haxnicks Deep Rootrainers encourage vigorous & strong root formation; roots grow straight avoiding root balls and pot bound plants.Here are just a few examples of the many plants that can be grown in the Deep Rootrainers:Broad Beans Runner Beans French Beans Beetroot. Sweet Peas Delphiniums Sweet Williams Wallflowers. Opening the Rootrainer up in a book-like fashion allows for easy inspection of moisture levels and root progress as well as satisfyingly easy removal of the young plants.Deep Rootrainers are suitable for propagating and cultivating nearly all plants trees shrubs herbaceous fruit and vegetables; especially those that have deep fast growing roots such as sweet peas and beans.Dimensions: W36 x D22 x H12cmEach Pack Contains: 1 holding tray 8 books and a clear propagating lid.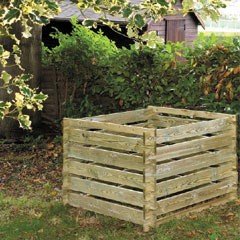 FSC Timber Compost Bin – 890 Litres £40.99
This FSC Timber Compost Bin enables you to create compost while keeping your garden tidy at the same time Serenity Round Arch Pergola Extension Kit £9.99
This Round Arch Pergola Extension Kit enables quick and easy joining of arches to create a pergola configuration.Manufactured from powder coated steel tubing. Perfect for climbing plants and flowers. Adds a focal point in your garden. Flat packed easy assembly. Dimensions: W120 x H4.5cmCustomer Notice: Compatible with LT6463D only
Plus another 0 new products