by John - April 3rd, 2017.
Filed under:
GreenFingers
,
Price Reductions
.
GreenFingers has cut the price of these products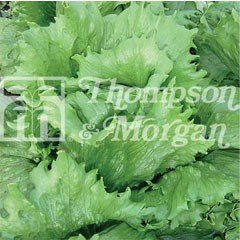 Heritage Seed Collection – Lettuce Great Lakes was £2.29 now £1.71
Heritage Collection Lettuce Great Lakes is a popular variety for home gardeners as it is an easy vegetable to grow. Its crisp tender fresh heads are tasty in salads. Ideal for spring or summer sowing cut hearts store well in the refrigerator. Type: Vegetable Cropping: 80 days Sowing:Sow March to July.Sow seed thinly at regular intervals direct outside 12mm deep in drills 38cm apart. Growing:Thin seedlings to 3cm apart when large enough to handle.Aftercare:Water well during dry periods.Quantity: 1500 seeds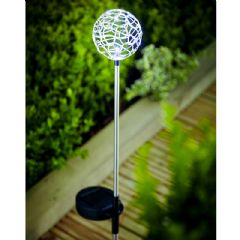 Cole and Bright Solar Wire Stake Light – 71.5cm Height was £7.99 now £7.49
The Cole and Bright Solar Wire Stake Light creates a focal point in any garden setting and features a colour changing light. This solar light is made from powder coated metal with a stainless steel finish. The LED lightbulb alternates through a spectrum of colours back to white.Create a focal point in your flower beds or pathways. No wiring. Easy installation. The light will come on automatically at dusk and shine up to 6-8 hours on full charge. Make sure the solar light is in direct sunlight during the day to ensure a full charge.Dimensions: W8 x D8 x H71.5cm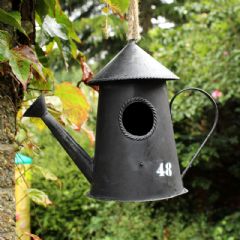 Metal Watering Can Hanging Bird House was £9.99 now £9.74
Give the birds in your garden a quirky and fun place to call home with this Metal Watering Can Hanging Bird House.This great looking bird house looks for all the world to be a gardener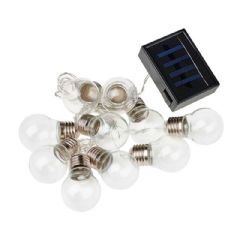 Cole and Bright Clear Bulb String Lights – 10 bulbs was £14.99 now £11.24
The Cole and Bright Clear Bulb String Lights are ideal for illuminating patios windows and doorways.Solar powered. Auto 8 hour on/off timer. Warm White LEDs. Rechargeable and alkaline batteries included. Lit Length: 1.35mLead Cable: 2m Customer Note: Place in direct sunlight to ensure a full charge.
Plus another 0 great reductions