by John - April 16th, 2017.
Filed under:
GreenFingers
,
New Products
.
New lines at GreenFingers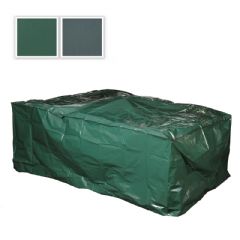 Terra 4-6 Seater Rectangular Furniture Cover – 230cm x 135cm £12.99
This highly durable Terra 4-6 Seater Rectangular Furniture Cover will protect your precious garden furniture from water rain and mould.This cover is made from UV Stabilised Polyethylene and will protect your table and chairs from wind rain and winter conditions. It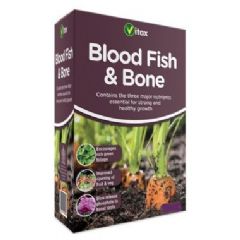 Vitax Blood Fish and Bone 1.25kg £3.98
Vitax Blood Fish Bone 1.25kg offers a traditional organic-based general purpose fertiliser for strong and healthy plant growth.Produced from natural organic ingredientsProvides three major nutrients needed for strong growth greener foliage vigorous root development flower vibrancy and tasty fruit and vegetablesApply prior to sowing or planting and throughout the growing seasonContains: NPK fertiliser 5-5-6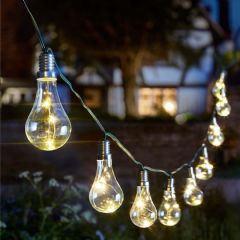 Smart Garden Eureka Solar String Lights – 10 Bulbs £14.99
The Smart Garden Eureka Solar String Lights features a string of 10 bulbs with 3 lights each.Solar powered string lights3 LEDs per bulbFirefly twinkle effectCharges in direct sunlight turns on at nightThese lightbulbs are perfect for creating atmospheric mood-lighting anywhere. Place them under a tree on a fence or even hang them inside your conservatory. Bulb Dimensions: W3 x D3 x H7cm Cord Length: 380cmCustomer Note: Place in direct sunlight during the day to ensure a full charge. Smartedge Additional Securing Pins – Pack of 150 £9.99
Additional securing pins for the Smartedge Edging system. Contains 150 pins.
Plus another 0 new products