by John - May 21st, 2017.
Filed under:
GreenFingers
,
New Products
.
GreenFingers just added these new items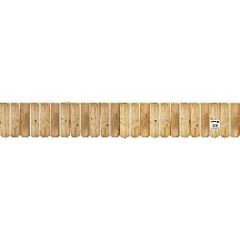 SupaGarden Log Roll 15cm high x 180cm long £9.99
Tidy up natural boundaries using SupaGarden Log Roll 15cm high x 180cm long. This stylish edging is perfect for both curved and straight edges and can be used to mark off paths drives flower beds and borders.Tanalised for longer lifeDimensions 15cm high x 180cm long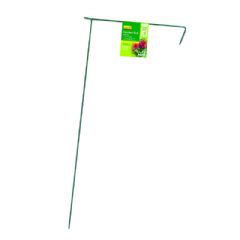 Gardman Large Plant Link Support 76cm Height – 6 pack £7.99
The Gardman Large Plant Link Support are connectable stakes to help climbing plants grow. Tough durable steel construction. Protective rot proof plastic coating. Green coating blends with foliage. Create your own support shapes by connecting links. Dimensions: W38 x H76cm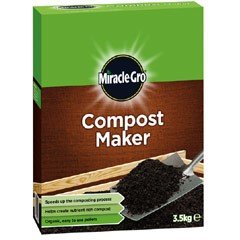 Miracle-Gro Compost Maker 3.5kg £5.99
Speed up your composting process with Miracle-Gro Compost Maker! Use it to make a rich dark compost by recycling garden and kitchen waste such as grass cuttings vegetable matter egg shells weeds leaves shredded stems and other woody materials.The home made nutrient rich compost produced makes a superb soil conditioner planting compost and mulch. Easy to use granulesQuantity: 3.5kgCoverage: 3.5-5.8m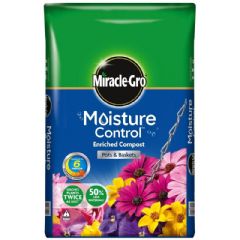 Miracle-Gro Moisture Control Compost 50 litres £10.99
Miracle-Gro Moisture Control Compost for pots and containers takes the guesswork out of watering your plants! It is a unique compost with the exclusive Aquacoir formula that stores and releases water when plants need it and is enriched with slow release Miracle-Gro Plant Food to feed plants for up to 6 months. As a result it grows plants twice as big with better blooms and healthier growth.Ideal for planting patio pots containers and hanging baskets with summer flowering bedding plants and annual vegetables growing outdoors or under glass. Due to its ability to absorb twice as much moisture this compost is especially recommended for growing plants in a greenhouse or conservatory where drying out of potted plants is a big problem. Absorbs twice as much water as ordinary compostUse from Jan-DecQuantity: 50 litresFills approx. 7 x 25cm small pots or 3 x 32cm medium pots or 1 x 42 cm large pot or 7 hanging baskets.
Plus another 0 new products