by John - December 24th, 2017.
Filed under:
GreenFingers
,
New Products
.
GreenFingers has these new lines today Kingfisher Premium Wooden Wild Bird Table £17.99
Entice wild birds to your garden with this superb quality Kingfisher Premium Wooden Bird Table.Simple and easy to assemble this premium bird table is well constructed and comes with a feeding table that has a pitched roof . The angled roof gives some protection to feeding birds from rain snow and hunting sparrow hawks. Some birds may even roost at night on the table with a roof. Ideal for attracting birds of all sizes this beautifully designed table is robust and sturdy and makes an attractive addition to any garden. With disappearing habitats and climatic changes the Royal Society for the Protection of Birds (RSPB) and the British Trust for Ornithology (BTO) both recommend the year-round feeding of garden birds to maintain a healthy and viable flock of native species. Feeding requirements are greater in late autumn and winter when natural resources are in shorter supply and high energy levels are also needed during spring when birds are busy breeding and raising young. Once you have established a feeding regime dont disappoint them they will depend on you!Simple and quick assemblyDimensions: L58 x W58 x H145cm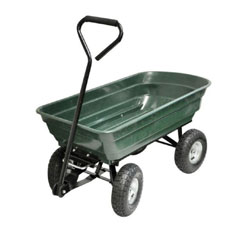 Kingfisher 75 Litre 4 Wheel Tipping Action Garden Cart £64.95
This 4 Wheel Tipping Action Garden Cart is ideal for moving plants garden waste or large bags of compost or fertiliser around. It has a steel frame and durable plastic tray for heavy duty tasks and the four pneumatic wheels have metal rims. Being front steering with its folding padded handle this cart is easy to manoeuvre and unload making this 4 wheel cart perfect for any garden.Tipping action makes unloading quick and easy75Ltr volumeDimensions: L110 x W51 x H49cmLoad capacity: 120kgWeight: 15.6kgPlease note: Some home assembly required.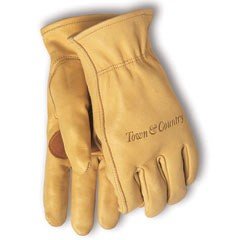 Elite Town & Country Gloves – Mens Large £14.99
Elite Town & Country Gloves ultra soft leather and suede rich colours and exceptional craftsmanship are what make the Premium range superior. They are strong enough to withstand any challenge yet supple enough to give unrivalled comfort. These soft comfortable leather gloves are tough and hard-wearing the specially designed thumb and elasticated wrist enhances the comfort and fit.
Plus another 0 new products