by John - February 25th, 2018.
Filed under:
GreenFingers
,
Price Reductions
.
GreenFingers reduced the price on these products today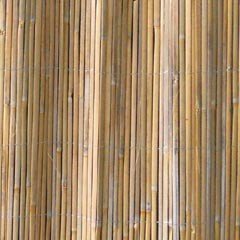 Terra Split Bamboo Screening Roll – 3m x 1m was £8.49 now £7.64
This 1m high Terra Split Bamboo Garden Fencing makes the ideal decorative screen for your garden helping to enhance your space as well as provide additional privacy.This low maintenance product is made from natural bamboo it is durable and secured with galvanised wire and can be attached to an existing fence relatively easily – simply nail clip or glue for more information see our guide Width: 3m Height: 1m Please note: as this is a natural product the colour may vary from the image shown. This may also mean that a different size of this fence may not match in colour.
Plus another 18 great reductions