Monday, November 1st, 2010
Essential netting and tunnels at Thompson & Morgan
If you grow crops to eat you'll want to produce as much crop as possible. This means feeding and watering them just right as well as protecting them from frosts, and insect and pest attack.
Pigeons are very fond of eating brassica plants and netting them so they can't get at it can help.
Netting also stops butterflys from laying eggs on leaves and helps reduce caterpilla numbers.
They can also prevent your crops from being eaten by rabbits too. Nets and fleeces have their place in the garden.

Strawberrys are worth netting too – the birds will get to ripe strawberries before you do otherwise. It's well worth getting a quality net as this will last many years.
Fleece will protect plants from light frosts, winds and other bad weather. It's worth using on delicate crops that you want to look nice on the table. You'll get an extra few weeks out of your garden at either end of the season too and will be able to plant out more delicate plants before the last frost if you've got fleeces to cover. Using a tube means the plants don't get squashed as much – the bigger one is better for taller plants.

A polytunnel can bring on veg quicker than leaving them in the elements and can work wonders extending the growing season. Well worth the money.
Careful to stake them down properly though so they don't get blown about in bad weather.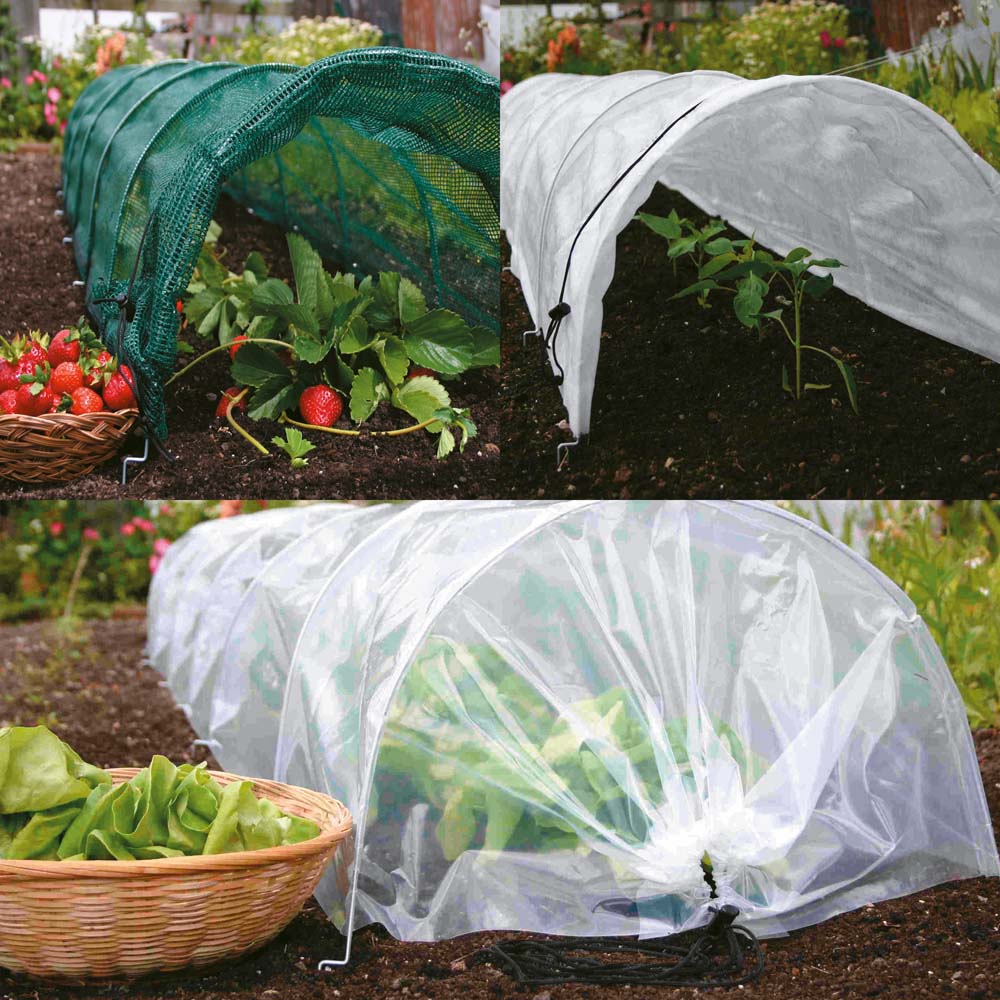 Tunnel Collection 1 giant tunnel collection £79.99
SPECIAL OFFER.One of each of Easy Net Tunnel, Easy Fleece Tunnel and Easy Poly Tunnel.Easy Net TunnelTop quality, high density polythene netting, 5mm mesh on a concertina-style frame. Protects your plants from birds, insects and rabbits.Easy Fleece Tunnel