by Sarah - October 23rd, 2010.
Filed under:
Thompson and Morgan
. Tagged as:
fruit trees
,
plant an apple tree
,
why buy an apple tree
.
Just a few of the many fruit trees now available at Thompson and Morgan. Plant a fruit tree this year and encourage your neighbours to do the same. Build up a local orchard by having trees in each of the local gardens! It's a wonderful project for children to get involved in and you'll really enjoy watching them plant the tree – follow the instructions included with the tree and it'll be fine! By being involved in picking what sort of tree to grow and planting it you'll start a life long love of gardening for them!

There's a tree for every garden from ones you can step over, to dwarf rootstock trees as well as full size amazing trees. Just think if they're young now when they plant the tree by the time they leave for university or get married it'll be a hugely fruitful tree and they'll have years of happy memories picking fruit off it each year!
It's a wondeful thing to have fruit trees growing in your garden – whilst it's not self sufficiency by any means, it's an important step to making good choices about the food you eat. The more local the food is the better it is for the planet – and having your own apple tree in your back garden will be amazing!
In spring you'll have amazing blossom too and this can be fantastic for getting family photos under each year – in fact, taking a photo the day you plant it and then each year after with all the family there will be a wonderful momento of your children and the fruit tree growing up!
Fruit trees are easy to look after and available in a range of end height trees so you get the right one for your garden. If you've got an acre in your back yard then why not plant a dozen fruit trees and start your own orchard! It's a fantastic use of your land and will be wonderful for insects as well as your harvest time collection of the fruit!
We have just missed National Apple Day though – that was 21st October I think!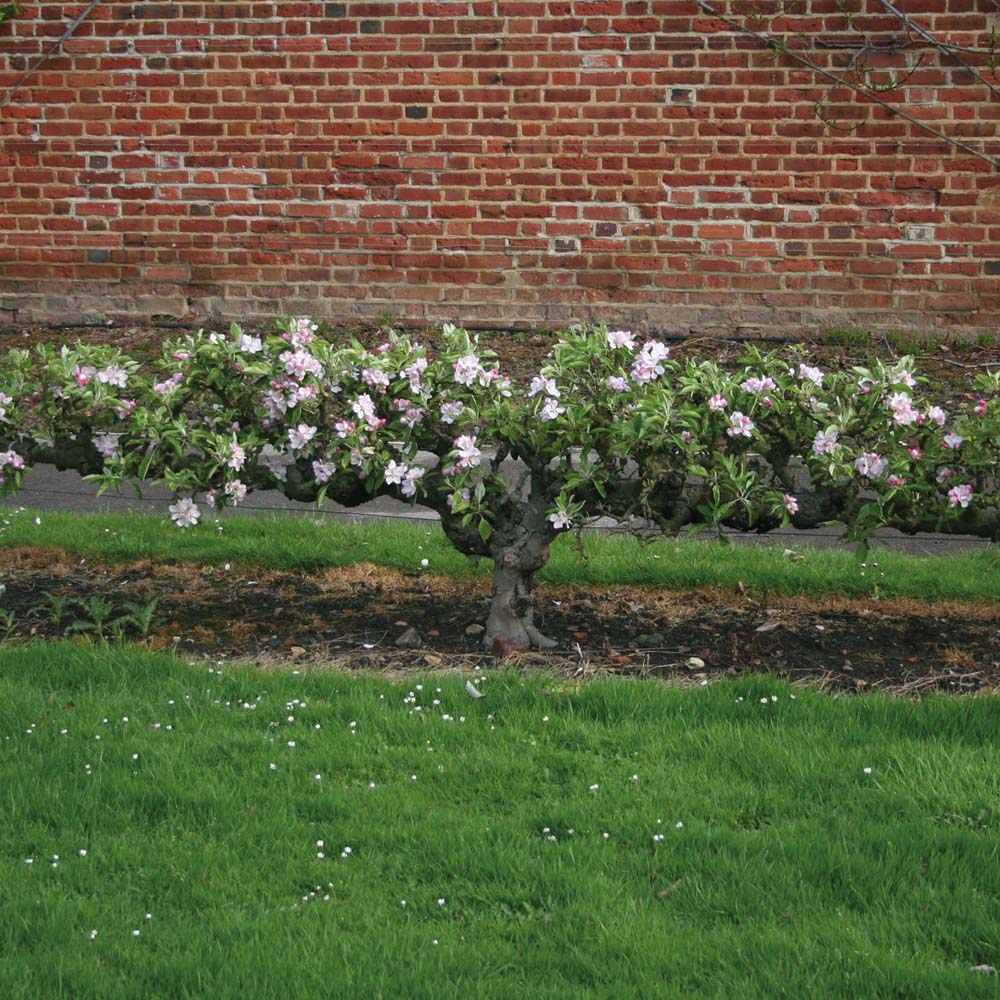 Apple : Step Over Apples 2 trees – 1 of each
£89.99
Step Overs are specially trained fruit trees, ideal for creating stunning edging around fruit gardens and vegetable plots. Attractive and productive, these 'elbow' trained trees give structure to your garden, but are low enough to simply be 'stepped over'