by Sarah - April 20th, 2011.
Filed under:
Thompson and Morgan
.
Part 1 of 2
Thompson & Morgan has a huge range of seeds for growing your own courgettes!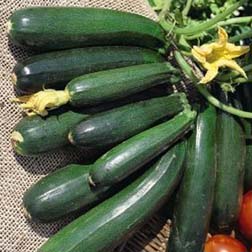 Courgette 'Ambassador' F1 Hybrid – 5 plants £5.99
Courgette 'Ambassador' produces a heavy crop of smooth, dark green, tender skinned fruits with succulent white flesh. This early cropping variety is particularly prolific and like all courgettes, is exceptionally easy to grow. Height: 45cm (18"). Spread: 90cm (36").Please note: Delivery is subject to plant size, adverse growing conditions during production may delay despatch schedules.