by Sarah - February 1st, 2012.
Filed under:
Thompson and Morgan
.
Thompson & Morgan have comfrey available to use straight away, as seeds or to grow from a plant!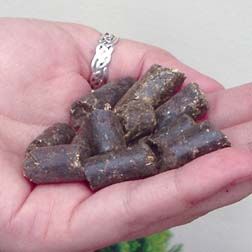 Comfrey Pellets – 1 litre bag – 600 gms £12.99
All the superb attributes of comfrey – rich in potash, trace elements and minerals – for all of your vegetable plants, particularly beneficial with potatoes. Apply the pellets direct when planting, 125g per sq.m, also makes a concentrated liquid feed (200g steeped in 1 litre of water for 3 days, then diluted 1:25 as a foliar feed). Pellets can be added to rotted garden/ farmyard compost, 600g incorporated in 125 kgs of compost. Comfrey pellets naturally enrich the soil, as a soil conditioner, essential for the long term health of your vegetable garden.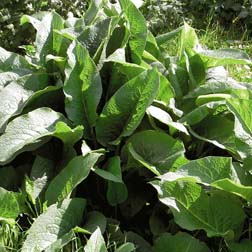 Comfrey 'Bocking 14' – 5 root cuttings £6.99
Grow your own soil conditioner! Comfrey 'Bocking 14' contains high levels of basic NPK nutrients and because it is a sterile hybrid, it won't self seed all over your garden. The nutrient rich foliage of comfrey can be used as a compost activator, mulch, or soaked in barrels of water for 3 to 5 weeks to make a useful liquid feed for tomatoes and beans. Scatter the wilted leaves throughout potato trenches just before planting, to fertilise the crop and improve their flavour! Once established, this quick growing plant can be cut 3 or 4 times throughout the growing season, for a constant supply of nutrient rich, organic, comfrey fertiliser. Height: 100cm (40"). Spread: 75cm (30").Useful links:How to grow herbs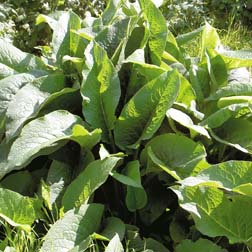 Comfrey – 1 packet (30 seeds) £2.29
Comfrey leaves can be harvested several times a season and used as a compost activator to help breakdown other compost materials. This perennial herb is also used as a mulch, and makes superb liquid manure on tomato and potatoes plants. Height: 120 (47″). Spread: 150cm (59″).Useful links:How to grow herbs