by Diane - March 9th, 2012.
Filed under:
Thompson and Morgan
.
Thompson & Morgan have these foxgloves.
Note: if you want them to self seed year after year then don't buy the Polka Dot Pippa one as it's sterile and won't set seed.
Growing the others from seed should all set seed. They only flower in their second year from seed though.

A fantastic bee friendly plant that does well in shaded areas or sunny spots. A true cottage garden flower.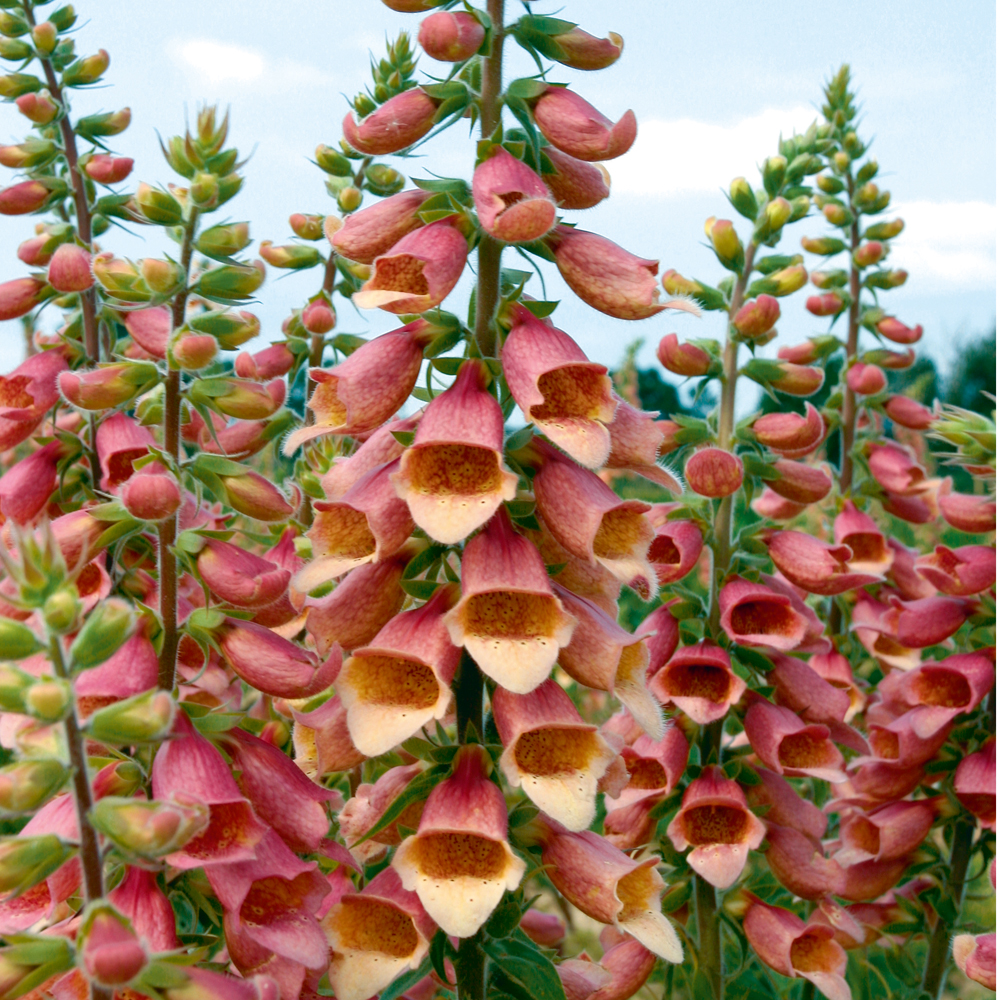 Foxglove 'Polka Dot Pippa' – 3 plants in 5cm pots £11.99
The longest flowering foxgloves
Mail order exclusiveT&M's own breeding
This incredible digitalis hybrid comes direct from our own breeding program. Uniform, well branched plants produce architectural, pink-apricot flower spikes packed with evenly spaced blooms. Unlike traditional foxgloves, the sterile flowers of these incredible new varieties will last for weeks and weeks, providing a spectacular display that won't self seed. Height: 60cm (24"). Spread: 45cm (18").