by Diane - March 9th, 2012.
Filed under:
Thompson and Morgan
.
Thompson & Morgan have tons of great plants for beeds – this hyssop is great for both the bees and the kitchen.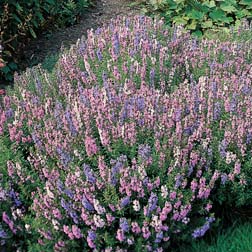 Hyssopus officinalis 'Tricolour Mixed' – 1 packet (200 seeds) £1.99
A beautifully aromatic herb with a pungent tang suitable for meat dishes, beans and salads. Hyssop makes an attractive plant for the border where it will attract bees and butterflies. This exclusive blend brings together a pretty mix of blue, pink and white blooms. Height: 60cm (24″). Spread: 100cm (39″).Useful links:How to grow herbs  Culinary note: Some parts of these flowers are edible.
Growing herbs is easy and they form an aromatic haven in your garden. Grow near the kitchen to encourage you to get out there and use them.