by Diane - March 9th, 2012.
Filed under:
Thompson and Morgan
.
Thompson & Morgan have Russian Tarragon and Sweet Mace which can be used as a tarragon substitute.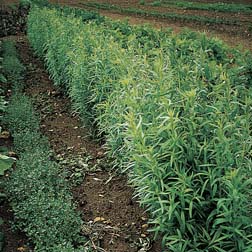 Russian Tarragon – 1 packet (350 seeds) £1.99
Similar to French tarragon, but producing a more vigorous plant. Russian Tarragon produces branching stems of lance-shaped, aromatic foliage can be used for tarragon vinegars, in white sauces and salad dressings, or with chicken, fish and egg dishes. Height: 90cm (36″). Spread: 45cm (18″).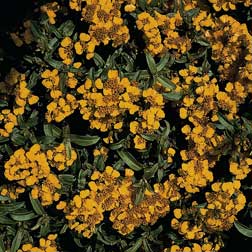 Sweet Mace – 1 packet (200 seeds) £1.99
The aniseed scented leaves of Sweet Mace are used as a tarragon substitute for seasoning soups, sauces and herbal butters. Dried leaves and the dainty, small yellow-orange flowers can also be used to make an aniseed tea. This colourful herb is also reputed to deter nematodes and many common insect pests so it makes an ideal companion plant for your tomato and potato crops. Height: 45cm (18"). Spread: 40cm (16").Useful links:How to grow herbs  Culinary note: Some parts of these flowers are edible.