by Diane - March 22nd, 2012.
Filed under:
Thompson and Morgan
.
Spring PLanting asparagus at Thompson & Morgan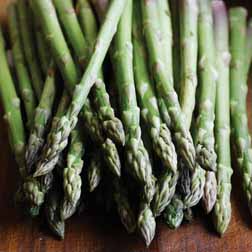 Asparagus officinalis 'Ariane' – Part of the Alan Titchmarsh Collection – 5 crowns £9.99
Asparagus 'Ariane' has performed brilliantly for me over the past couple of years. Once planted in deep, rich soil, the plants needed little in the way of fuss. The thick shoots are very tender, and produced in quantity. Harvest the later spears too, for very tender, fine spears with even more delicate flavour. Height: 150cm (59″). Spread: 45cm (18″).