by Diane - March 22nd, 2012.
Filed under:
Thompson and Morgan
.
Leek seeds at Thompson & Morgan. If you've not started them off already then get ordering!
Start them in a tray and then prick out into pots and then transplant out when they are more the size of pencils.
Leeks are great winter vegetables and an essential for every garden.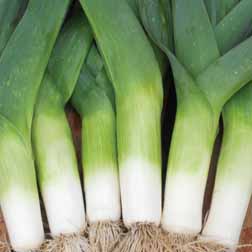 Leek 'Cairngorm' F1 Hybrid – 1 packet (40 seeds) £2.99
The first F1 leek from seed, produced by British breeding from specially selected top prize-winning show leeks! This stocky variety has superb vigour and uniformity making it ideal for growing individually as a pot leek. Early autumn maturity makes Leek 'Cairngorm' ideal for the show bench as well as outside in the vegetable plot, where stems will stand until after Christmas. Height: 45cm (18"). Spread: 30cm (12").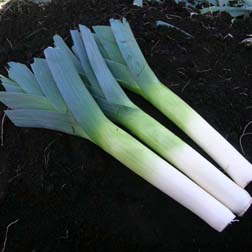 Leek 'Below-Zero' F1 Hybrid – 1 packet (50 seeds) £2.99
British breeding has combined the vigour of an F1 Hybrid with extreme cold tolerance to produce quality leeks which will withstand the harshest of weathers. Dark leaves, pure white stems with no bulbing, long standing ability and bolting and rust tolerant. Lift fresh superb quality stems from Christmas to May.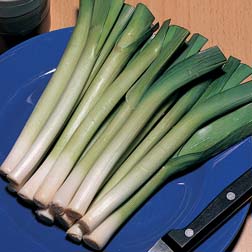 Leek 'King Richard' – 1 packet (125 seeds) £2.29
A very early variety. Leek King Richard produces extra long, slim stems which don't need earthing up and are ideal for slicing. From earliest sowings it is ready in June-July, and later sowings, August-September, stay ready for use until Christmas. You can also direct sow Leek King Richard without the need to transplant, or grow closer together for delicious, succulent mini leeks.