by Sarah - January 29th, 2014.
Filed under:
Crocus
,
New Products
.
Crocus has these new products today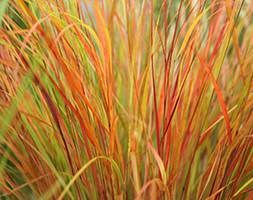 Anemanthele lessoniana (pheasant's tail grass (syn. Stipa arundinacea)) £6.99
Position: full sun or partial shade Soil: moderately fertile, medium to light, well-drained soil Rate of growth: fast-growing Flowering period: June to September Hardiness: frost hardy (needs winter protection) Forming a fountain-like clump of slender evergreen foliage, that takes on red, orange and yellow tones during the colder months of the year, this handsome grass also produces airy flowerheads, which appear in late summer. Garden care: In spring, tease out dead foliage by gently running your fingers through it as if it were hair. It may self-seed, but simply pull out seedlings when you see them.
Salvia x sylvestris 'Mainacht' (sage (syn. Salvia May Night)) £4.99
Position: full sun or partial shade Soil: light, moderately fertile, humus-rich, moist but well- drained soil Rate of growth: average Flowering period: June and July Flower colour: indigo-blue Other features: attractive to butterflies and bees; wrinkled, grey-green leaves Hardiness: fully hardy A delightful, colourful plant with spikes of indigo-blue flowers in early to midsummer. This reliable perennial is ideal for the middle of a moist, well-drained herbaceous border. It flourishes in sun or dappled shade where the bright flowers help to liven up any plant scheme. Garden care: To prolong flowering remove the flower spikes as soon they start to fade. Apply a generous 5-7cm (2-3in) mulch of well-rotted garden compost or manure around the base of the plant in spring.