by Sarah - March 19th, 2014.
Filed under:
Crocus
,
Price Reductions
.
Crocus reduced the price on these products today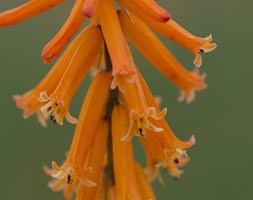 Kniphofia triangularis subsp. triangularis 'Light of the World' (red hot poker) was £7.99 now £6.99
Position: full sun or partial shade Soil: fertile, humus-rich, moist, well-drained soil Rate of growth: average Flowering period: August to September Hardiness: fully hardy A deciduous perennial with arching, grass-like foliage and slender spikes of tubular orange flowers. Blooming in late summer and autumn, it will provide valuable colour to prairie or cottage style planting schemes. Garden care: In autumn remove and compost the faded, flower spikes and apply a deep, dry mulch around the crown of the plant. Divide and re-plant overcrowded colonies in spring.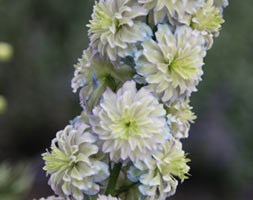 Delphinium 'Moon Light' (Highlander Series) (delphinium) was £8.99 now £7.99
Position: full sun Soil: fertile, well-drained soil Rate of growth: average Flowering period: June and July Hardiness: fully hardy Rosette-like, fully double flowers, each with a green eye and sepals that are edged in pale lilac, form in a spiral around the upright spire in early to midsummer. Their delicate colouring will blend well with stronger purples. Garden care: Protect young foliage against slug and snail damage in spring. Stake with bamboo canes in mid-spring, before the flowers appear. During the growing season, apply a balanced liquid fertiliser every 2-3 weeks and wearing gloves cut back the faded flower-stems to a flowering side-shoot to encourage repeat flowering. At the end of autumn cut back and compost the faded flower stems.
Hypericum x inodorum Magical Triumph ('Kolmatri') (PBR) (St. John's wort) was £9.99 now £8.99
Position: full sun or partial shade Soil: moderately-fertile, moist but well-drained soil Rate of growth: average Flowering period: July to October Other features: dark red berries Hardiness: fully hardy A colourful new cultivar that shows an excellent resistance to rust. It produces golden-yellow flowers from midsummer, followed by dark red berries, which make excellent an addition to cut arrangements. Garden care: After flowering lightly trim back shoots that spoil the symmetry of the plant. After pruning apply a generous 5-7cm mulch of well-rotted garden compost or manure around the base of the plant.
Helleborus x hybridus 'Harvington double speckled' (Lenten rose hellebore) was £12.99 now £9.99
Position: partial shade Soil: heavy, neutral to alkaline soil Rate of growth: average Flowering period: February to April Other features: all parts of the plant cause severe discomfort if ingested; the sap may cause skin irritation Hardiness: fully hardy Pink-flushed, white flowers that are attractively freckled with maroon, appear from late winter. Perfect for adding colour to the woodland floor, or for adding early interest to the front of a mixed border, hellebores are in flower at a time of the year when little else is. This means that not only do they add interest to the garden, they also provide a valuable source of nectar to foraging insects. Garden care: Add lots of well-rotted leaf mould or organic matter to the planting hole. Cut the old leaves back down to the ground in January or February as this will show off the new emerging flowers to best effect. It will also help to get rid of foliar diseases such as Hellebore leaf spot. Apply a generous 5-7cm (2-3in) mulch of well-rotted organic matter around the base of the plant in autumn and provide a top-dressing of general fertiliser each spring.