by John - October 22nd, 2014.
Filed under:
GreenFingers
,
Price Reductions
.
GreenFingers reduced the price on these products today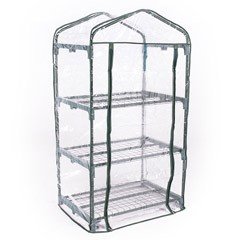 Greenfingers 3 Tier Greenhouse Protection Cover was £19.99 now £4.49
Protect your plants and improve their growth with this Greenfingers 3 Tier Greenhouse Protection Cover. Made specifically for the Greenfingers 3 Tier Greenhouse our code LS6363D this excellent PVC cover provides reinforced protection to give winter warmth and summer shading for your prized plants.To fit greenhouse: L69 x W49 x H127cmPlease note: this is for the COVER only.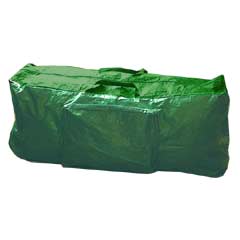 Gardman Christmas Tree Storage Bag was £10.99 now £7.99
This Gardman Christmas Tree Storage Bag has been designed especially for storing your artificial Christmas tree out of season making it easy to keep in your loft garage or shed. Alternatively it can be used to store any other household or garden items. This storage bag is made out of durable woven polyethylene with bonded nylon non-rot thread for long life. This very strong zipped bag also has an easy zip-up side pocket for storing tree decorations or lights. Fits most artificial Christmas treesVery tough and tear resistantEasily washableDimensions: L120 x W33 x H48cm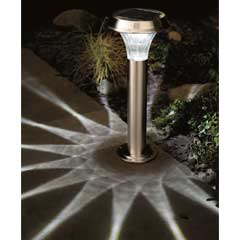 Gardman Stainless Steel Solar Post Light was £14.99 now £13.99
This classic sleek Gardman Stainless Steel Solar Post Light can be placed anywhere in your garden with no wiring required. It automatically illuminates during darkness providing up to 8 hours of light depending upon the solar charge and looks particularly stunning when used to mark out a pathway. Made from stainless steel with a clear glass lens it is a quality weather resistant and durable post light that produces a bright white light with a wonderful light pattern. Outdoor lighting powered by the sun is the environmentally friendly and cost efficient way to light up your outdoors. Simply position in a sunny spot to charge the internal battery during daylight hours. Easy to install no wiringRechargeable AA battery included Dimensions: W20.5 x D18.5 x H32cmWe recommend the solar panel is exposed to direct sunlight for as long as possible; however at darker times of the year it is best to recharge the batteries in a rechargeable unit.
Plus another 0 great reductions