by John - December 25th, 2014.
Filed under:
Harrod Horticultural
,
Price Reductions
.
Harrod Horticultural reduced the price on these products today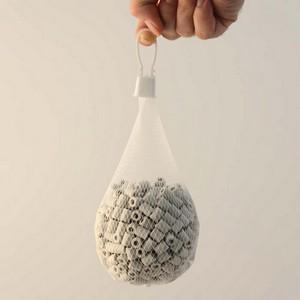 Em Ceramic Chips was £18.95 now £16.95
Keep Recycled Rainwater In Your Water Butt Fresh, Energised And Uncontaminated For 10 Years By Hanging A Bag Of These Em Ceramic Chips Inside. The Pure Water Will Be Ideal For Developing Strong And Healthy Plants.theyre Also Great At Reducing Dirt And Slime Build Up In Ponds Too As Well As In Toilets And Fish Or Water Tanks Where They Will Help To Structure Water. Can Increase The Cleansing Power Of Detergents In The Laundry.now Supplied In An Orange-coloured Mesh Bag With No Loopsimply Drop Into Water Butt, Pond Or Whatever Area Of Water You Are Treating250g In Bag Suitable For Treating 250 Ltrs – Eg.use 4 Bags To Treat A 1000 Ltr Pondsuitable For Use In Toilets, Fish Tanks, Water Butts, Ponds And Household Water Tankswill Continue To Cleanse Water For Up To 10 Years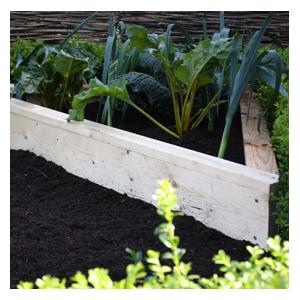 Allotment Corner Wooden Raised Beds was £29.00 now £24.30
Theres Always A Corner Of The Garden That You Cant Quite Squeeze A Normal Square Or Rectangular Vegetable Growing Raised Bed Into, But That Could All Be About To Change With These 122cm X 122cm X 172cm Allotment Corner Style Wooden Raised Beds. these Corner Beds Are Available In 3 Heights 15cm, 30cm And 45cm And Are Ideal For Growing Vegetables, Salads And Herbs. Designed In-house And Made From Pressure Treated Scandinavian Softwood Sourced From Sustainably Managed Forests The Raised Beds Come With A 2 Year Structural Guarantee. if You Want Reliable Crop Protection For Your Raised Bed Then Try Our Purpose Built Frame Which Comes Complete With Aluminium Tubing, Connectors And A Fitted Insect Mesh Cover (gdn-977). The Cover Has Side Velcro Fastening For Easy Access And A Strong Band Along The Bottom Edge Which Has Eyelets For Securing With Ground Pegs. please Note: Timber Is A Natural Product And Susceptible To Shrinkage/swelling, All Sizes Are Therefore Nominal. Sizes Apply To External Dimensions.each Corner Wooden Raised Bed Measures 122cm X 122cm X 172cmavailable In 3 Working Heights; 15cm, 30cm Or 45cmresearched And Designed In-housemanufactured From Scandinavian Softwood Sourced From Sustainably Managed Forestshigh Pressure Treated With A Non-toxic Preservativestructurally Guaranteed For 2 Yearscomplete With Full Instructionssimple To Assembleoptional Capping Gives The Top Of The Beds An Elegant Finishsupplied As A Kit For Self Assemblyinsect Mesh Cover And Frame Also Available For Ultimate Crop Protection – Select Gdn-977 From List.standard Corner Raised Beds Superior Corner Raised Beds Also Available.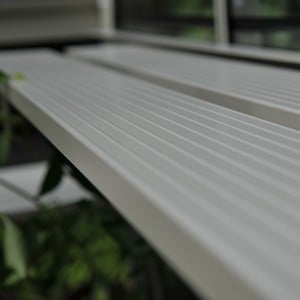 Harrod Slatted Shelving Antique Ivory was £69.00 now £55.00
Our Strong, Aluminium 10″ Slatted Greenhouse Shelving Really Adds To The Productivity Of The Harrod Greenhouse, Being 10″ Deep They Are Not Only Designed To Hold Seed Trays But The 4″ Wide Slats Provide The Perfect Surface For Pots Too. The Shelving Is Powder Coated Antique Ivory To Match The Greenhouse. available In 4ft And 6ft Lengths That Can Butt Up Next To Each Other Allowing You To Make The Most Of Your Greenhouse Space. Use A 6ft Length Shelf In An 8ft Greenhouse And 2 X 4ft Shelves In A 10ft Model, Etc…please Note – Image Shows The Willow Grey Shelving