by John - April 5th, 2015.
Filed under:
Harrod Horticultural
,
Price Reductions
.
Harrod Horticultural reduced the price on these items today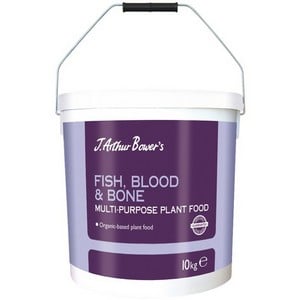 Organic Fish, Blood And Bone Fertiliser was £15.95 now £12.95
Organic Fish, Blood And Bone Feed Has Been Used As A Garden Fertiliser For As Long As Any Gardener Can Remember And The Balanced Nutrient Spread Of This Most Traditional Of Plant Feeds Makes It Ideal For Use All Around The Garden.blood, Fish And Bone Applications Will Benefit All Garden Plants – From Shrubs, Vegetables, Root Crops To Herbaceous Plants – And Appying Around 70g Per Square Metre Every 6 Weeks Throughout The Growing Season Will Keep Plants In The Rudest Of Health. This Versatile Natural Plant Feed Is Supplied In 10kg Buckets And Can Be Used In Soil And Bed Preparation, When Planting Up Containers And Also As A General Fertiliser. Full Details Of How To Get The Most From This Organic Fish, Blood And Bone Feed – Including Application Rates – Is Displayed On The Packaging. npk: 5 – 5 – 6.5organic Fish, Blood And Bone Feed Is An Ideal Multi-purpose Garden Fertiliserwell Balanced Npk Ratio Of 5 – 5 – 6.5helps Encourage Flowering And Increase Crop Yieldsapply Every 4-6 Weeks Through The Growing Seasonuse In Soil Preparation, Planting Up Containers And Pots And As A General Feedslow Release Of Nutrients Into Soilbenefits All Plants From Vegetables And Root Crops To Shrubs And Herbaceous Plantsapply At A Rate Of 70g/sqm As A General Fertiliser And When Preparing Beds For Planting35g Can Be Added To Every 1 Or 2 Parts Of Compost When Planting Up Containerslightly Fork Into Soil After Applicationwater Well After Adding To Soilkeep Off Leaves And Stems To Avoid Scorching Plantsavailable In10kg Buckets Onlyfull Application And Storage Instructions On Packaging maximum Of 3 X 10kg Buckets Per Order. If Youd Like To Purchase In Excess Of This Figure, Please E-mail Our Customer Services Team Or Telephone 0845 218 5301 For A Quote.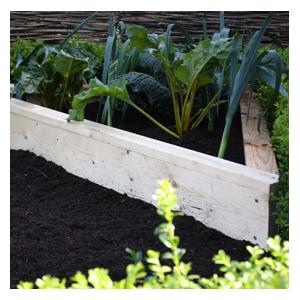 Allotment Corner Wooden Raised Beds was £29.00 now £24.30
Theres Always A Corner Of The Garden That You Cant Quite Squeeze A Normal Square Or Rectangular Vegetable Growing Raised Bed Into, But That Could All Be About To Change With These 122cm X 122cm X 172cm Allotment Corner Style Wooden Raised Beds. these Corner Beds Are Available In 3 Heights 15cm, 30cm And 45cm And Are Ideal For Growing Vegetables, Salads And Herbs. Designed In-house And Made From Pressure Treated Scandinavian Softwood Sourced From Sustainably Managed Forests The Raised Beds Come With A 2 Year Structural Guarantee. if You Want Reliable Crop Protection For Your Raised Bed Then Try Our Purpose Built Frame Which Comes Complete With Aluminium Tubing, Connectors And A Fitted Insect Mesh Cover (gdn-977). The Cover Has Side Velcro Fastening For Easy Access And A Strong Band Along The Bottom Edge Which Has Eyelets For Securing With Ground Pegs. please Note: Timber Is A Natural Product And Susceptible To Shrinkage/swelling, All Sizes Are Therefore Nominal. Sizes Apply To External Dimensions.each Corner Wooden Raised Bed Measures 122cm X 122cm X 172cmavailable In 3 Working Heights; 15cm, 30cm Or 45cmresearched And Designed In-housemanufactured From Scandinavian Softwood Sourced From Sustainably Managed Forestshigh Pressure Treated With A Non-toxic Preservativestructurally Guaranteed For 2 Yearscomplete With Full Instructionssimple To Assembleoptional Capping Gives The Top Of The Beds An Elegant Finishsupplied As A Kit For Self Assemblyinsect Mesh Cover And Frame Also Available For Ultimate Crop Protection – Select Gdn-977 From List.standard Corner Raised Beds Superior Corner Raised Beds Also Available.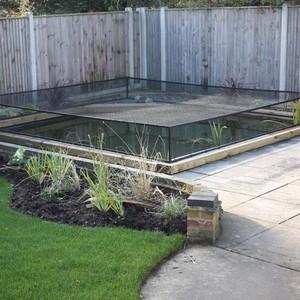 Raised Steel Pond Cover was £120.00 now £114.00
Keeping Leaves And Other Plant Debris Out Of Your Pond Has Long Challenged Gardeners And Fish Enthusiasts, But Our Raised Steel Pond Covers Provide The Perfect Solution. Combining The Strength Of Black, Polyester Powder Coated, Galvanised Steel With The Protective Qualities Of Our 19mm Mesh Knotted Netting, The Steel Pond Covers Effectively Keep Leaves And Debris Out Of Your Pond And Helps To Protect Fish Too.falling Leaves Decompose And Cause Algae To Flourish But Thanks To The Raised Steel Pond Cover Designs – Available In A Wide Range Of Sizes From 1.5m Square Up To 3.5m Square – Cloudy Water Could Be A Thing Of The Past! Herons And Other Fish Predators Will Also Struggle To Penetrate The Knotted Net And The Steel Framework Blends Into The Garden Background.please Note That The Steel Pond Covers Are Not Designed Or Guaranteed To Prevent Children Or Pets From Falling Into Ponds, And Young Children Should Always Be Supervised Near Garden Ponds Or Water.steel Pond Covers Manufactured From 25mm/1″ Square X 1.5mm Thick, Galvanised And Black Polyester Powder Coated Steelcovered With High Quality Polyethylene 19mm Square Mesh Knotted Netraised Pond Covers Are 40cm High To Avoid Marginal Plantingalso Available In Flat Steel Pond Cover Versionsnetting Is Whipped Neatly Onto Frame With Twinesimple To Assemblepond Covers Available In A Wide Range Of Sizes From 1.5 Sqm To 3.5 Sqmlay Covers Side By Side To Span Larger Pondsframes Can Be Easily Moved Or Stored19mm Mesh Netting Will Collect All But The Smallest Of Leavesideal Way Of Preventing Leaves And Other Debris From Entering The Pondeffective Deterrent To Herons And Other Predatorsframework Identical To That Used On Our Heavy Duty Steel Fruit Cagesself Assembly Required – Full Instructions Includedno More Struggling With Awkward, Wet Netting10 Year Framework Guaranteewe Also Offer A Complete Made To Measure Service If You Dont See The Size Or Style You Want – Contact Our Made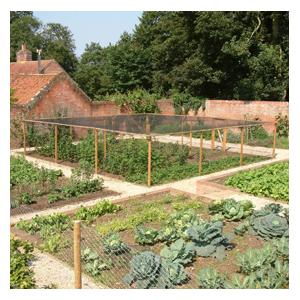 Timber Fruit Cages was £393.00 now £357.00
Our Walk-in Timber Fruit And Vegetable Cages Introduce A Rugged And Natural Look To The Garden And As Well As Being Tough, Rough And Ready, They Really Enhance The More Classic Style Of Kitchen Garden.that Olde Worlde Rustic Look Disguises The Real Strength In Depth That The Wooden Walk-in Fruit Cages Possess; Manufactured From Substantial 102mm Tanalised Round Wooden Uprights And The 102mm Half Round Wooden Roof Supports, This Is One Fruit Cage Which Will Withstand Practically All The Weather – Not Forgetting Birds And Rabbits – Can Throw At It.and When You Consider These Wooden Fruit Protection Cages Boast The Best In Anti-bird Roof Netting And Heavy-duty Extruded Side Netting, It Will Come As No Surprise That Our Walk-in Wooden Fruit Cages Are Very Popular.also Available Is A Wide Range Of Timber Fruit Frame Optional Extras, Giving Your Garden That Rare Combination Of Functionality And Good Looks!walk-in Timber Fruit And Vegetable Cages Comprise Of Sturdy, Wooden Uprights And Supports And Roof And Side Nettingcages Feature Extra Heavy-duty Side Netting With A 16mm X 16mm Square Meshheavy-duty Anti-bird Roof Netting With A 18mm X 18mm Diamond Meshsupplied With All Fittings And One Complete Door Kitset Distance Between Uprights Is 3.6mwe Recommend Hiring A Post Driver (available From Tool Hire Companies) To Assist With Inserting The Uprights 457mm (18″) Into The Groundwhen Erected The Cage Sits 2m Out Of The Groundon The Larger Cages The Internal Cross Supports Are Achieved Using Plastic Coated Wire At Tension To Prevent Sagging Of The Roof Nettingcomes With A 5 Year Framework Guaranteefully Illustrated Instructions Are Included To Ensure Accurate Constructionfor Areas Seriously Affected By Rabbits Or Deer An Additional Layer Of Rabbit Wire Can Be Applied Over The Heavy-duty Side Nettingbutterfly Netting Is Also Availableinstalling The Cage On Sloping Ground Or Looking For A Different Size, Please Contact Our Made To Measure Tea