by John - April 14th, 2015.
Filed under:
Harrod Horticultural
,
Price Reductions
.
Harrod Horticultural has cut the price of these products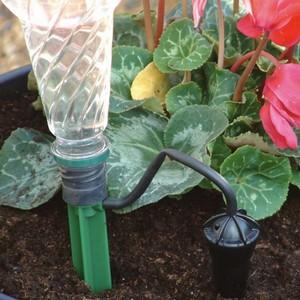 Iriso Water Spikes was £7.80 now £3.95
Get Water-wise With The Unique Award Winning Iriso Water Spike Drip-fed Irrigation System Which Accepts Most Plastic Water Bottles, Has 11 Adjustable Flow Rates And Uses An Internal Float To Regulate The Amount Of Water Dispersed. its Incredibly Simple To Use, Theres An Accompanying Guide Giving Approximate Drip Rates For Each Setting And Plant Recommendations And The Spikes Are Perfect For Watering Vegetables Or Plants And Taking Care Of Holiday Watering As Well.each Iriso Water Spike Has 11 Adjustable Flow Ratesaward Winning Designcompletely Gravity Fed – No Mains Water Or Electricityaccepts Most Plastic Water Bottles11 Flow Rates Range From From 150ml To 1.5 Litres Per Daywater Smallest Houseplant Right Up To Large Shrubssuitable For Use Indoors Or Out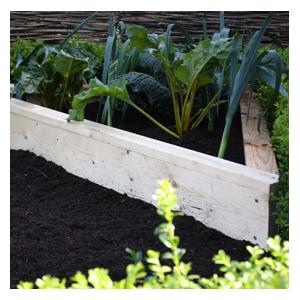 Allotment Corner Wooden Raised Beds was £29.00 now £24.30
Theres Always A Corner Of The Garden That You Cant Quite Squeeze A Normal Square Or Rectangular Vegetable Growing Raised Bed Into, But That Could All Be About To Change With These 122cm X 122cm X 172cm Allotment Corner Style Wooden Raised Beds. these Corner Beds Are Available In 3 Heights 15cm, 30cm And 45cm And Are Ideal For Growing Vegetables, Salads And Herbs. Designed In-house And Made From Pressure Treated Scandinavian Softwood Sourced From Sustainably Managed Forests The Raised Beds Come With A 2 Year Structural Guarantee. if You Want Reliable Crop Protection For Your Raised Bed Then Try Our Purpose Built Frame Which Comes Complete With Aluminium Tubing, Connectors And A Fitted Insect Mesh Cover (gdn-977). The Cover Has Side Velcro Fastening For Easy Access And A Strong Band Along The Bottom Edge Which Has Eyelets For Securing With Ground Pegs. please Note: Timber Is A Natural Product And Susceptible To Shrinkage/swelling, All Sizes Are Therefore Nominal. Sizes Apply To External Dimensions.each Corner Wooden Raised Bed Measures 122cm X 122cm X 172cmavailable In 3 Working Heights; 15cm, 30cm Or 45cmresearched And Designed In-housemanufactured From Scandinavian Softwood Sourced From Sustainably Managed Forestshigh Pressure Treated With A Non-toxic Preservativestructurally Guaranteed For 2 Yearscomplete With Full Instructionssimple To Assembleoptional Capping Gives The Top Of The Beds An Elegant Finishsupplied As A Kit For Self Assemblyinsect Mesh Cover And Frame Also Available For Ultimate Crop Protection – Select Gdn-977 From List.standard Corner Raised Beds Superior Corner Raised Beds Also Available.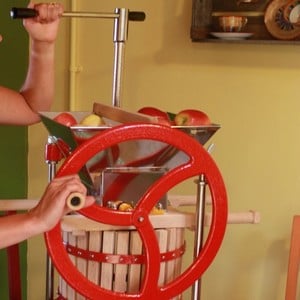 Fruit Crusher was £235.00 now £149.95
Simply Drop Halved Apples Or Pears Into The Stainless Steel Hopper And As The Handle Is Turned The Blades And Rollers Cut And Crush The Fruit To Maximise The Amount Of Fruit Juice When Put In The Fruit Press.fruit Crusher Measures 9.5″/23cm H X 13.75″/35cm W X 22.5″/57cm Lweighs 8.8kgcompatible With The 12, 20 And 36 Litre Cross-beam Fruit Pressescan Also Be Placed Over A 33 Litre Buckethigh Quality Construction Includes Rollers And Blades Made From Acid Resistant Alloyavailable With A Crank Handle (gdn-501 Special Offer Price Of 149.95) And A Wheel Handle (gdn-502)weve Run Some Tests To Find Out Just How Efficient Using A Crusher Prior To Pressing Your Apples Can Be – And The Results Are Staggering! After Cutting 30 Apples Into Quarters And Putting Them Straight In The Press It Produced 350ml Of Juice, But Running The Same Amount Of Quartered Apples Through A Crusher First Produced A Whopping 1600ml Of Fresh Juice – An Increase Of 357%!