by John - July 22nd, 2015.
Filed under:
GreenFingers
,
New Products
.
New items today at GreenFingers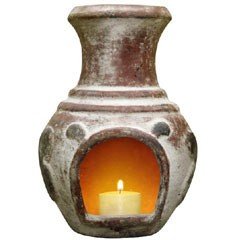 Gardeco Espana Candle Chiminea With Candle £9.99
Create a relaxing atmosphere with this charming miniature Espana Candle Chiminea. Perfect for helping you unwind after a busy day this is suitable for indoor or outdoor use; it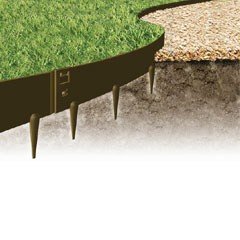 Everedge Classic Lawn Edging – L5m x H10cm £43.89
This Everedge Classic Lawn Edging is perfect for keeping your lawn driveway pathways flower or vegetable beds neatly edged. Manufactured from galvanised steel with a heavy plastic coating this brown edging is strong yet also thin enough to easily bend into shape. Best of all it will not rust and is guaranteed for 10-15 years. It comprises five x 1m long pieces with six spikes per pack to give you plenty of options as to where you feel it will enhance your garden best. It can be overlapped or cut but you are advised to touch up the cut ends with hammerite. Everedge Classic Lawn Edging will add a beautifully manicured touch wherever you place it. It looks equally good straight or curved and complements any garden style. Dimensions: 1000 x 1.6 x 100mm highHeight of spikes: 9.5cm Quantity: 5 pieces Please note that although each piece is 1 metre in length the length is slightly reduced when the pieces overlap to lock. How To Install Step 1: Form a new edge or re-cut the existing edge deeper – effectively make a trench for the Everedge.Step 2: Place Everedge in position; moving the spikes from side to side in the soils helps to seat it well.Ensure the Everedge logo is facing the front and that the new piece being installed has the male section locking into the female.Step 3: Using a rubber mallet or hammer on a block of wood drive the Everedge into the ground untill the edge is flush with the turf level.Step 4: Interlock the overlapStep 5: When all your edging is installed press in the tongue using a screwdriver. Only push to about 45 degreesStep 6: Using either another piece of Everedge edging or a length of timber Everedge can be bent to the required angle before installing.Please see extra images for a larger version of the step-by-step images.Customer note: All the different heights of Everedge Lawn Edging are compatible. The join is always the same height from the top edge so the tops of all sizes will remain flush when put togetherPlease click here for more ideas from our Lawn Edging Department.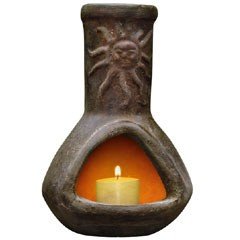 Gardeco Sol Candle Chiminea With Candle £10.99
This miniature Sol Candle Chiminea features an attractive sun design on the front of the chimney is perfect for creating a relaxing atmosphere after a busy day. Suitable for indoor or outdoor use this it
Plus another 0 new products