by John - February 18th, 2017.
Filed under:
Harrod Horticultural
,
Price Reductions
.
Reduced products at Harrod Horticultural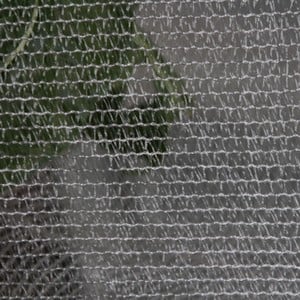 Gro-thermal Fleece Netting was £4.45 now £3.65
Gro-thermal Fleece Netting Is A Strong, Reusable And Easy To Handle Soft Woven Fabric That Is A Hybrid Of Fleece And Net To Provide Protection Against Frosts, Insects And Can Also Be Used As Windbreak Netting.lay Over Crops After Sowing Or Alternatively You Can Cover Small Tunnels With The Gro-thermal Netting Where It Will Lets In More Light And Air Then Fleece To Encourage The Growth Of Seeds And Young Plants.gro-thermal Fleece Netting Is A Misture Of Fleece And Netlightweight Enough To Be Placed Directly On Cropspermeable Enough To Allow A Flow Of Water To Pass Through Freelyprotects Against The Weather Elements – Mild Frost, Hail, Heavy Rain And Windideal For Creating A Physical Barrier To Combat Pest Such As Carrot Root Fly, Butterflies, Caterpillars And Birdsif Buying By The Metre, Please Enter Total Length Required Into Quantity Box Aboveeffective For Domestic Or Commercial Usesamples Of All Our Netting Is Available Upon Request, Email Our Customer Services Team Or Call 0333 400 6400 For More Information.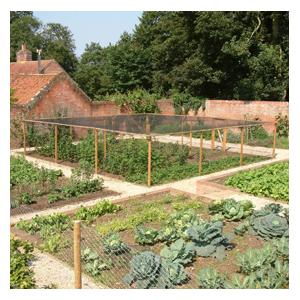 Timber Fruit Cages was £399.00 now £357.00
Our Walk-in Timber Fruit And Vegetable Cages Introduce A Rugged And Natural Look To The Garden And As Well As Being Tough, Rough And Ready, They Really Enhance The More Classic Style Of Kitchen Garden.that Olde Worlde Rustic Look Disguises The Real Strength In Depth That The Wooden Walk-in Fruit Cages Possess; Manufactured From Substantial 102mm Tanalised Round Wooden Uprights And The 102mm Half Round Wooden Roof Supports, This Is One Fruit Cage Which Will Withstand Practically All The Weather – Not Forgetting Birds And Rabbits – Can Throw At It.and When You Consider These Wooden Fruit Protection Cages Boast The Best In Anti-bird Roof Netting And Heavy-duty Extruded Side Netting, It Will Come As No Surprise That Our Walk-in Wooden Fruit Cages Are Very Popular.also Available Is A Wide Range Of Timber Fruit Frame Optional Extras, Giving Your Garden That Rare Combination Of Functionality And Good Looks!walk-in Timber Fruit And Vegetable Cages Comprise Of Sturdy, Wooden Uprights And Supports And Roof And Side Nettingcages Feature Extra Heavy-duty Side Netting With A 16mm X 16mm Square Meshheavy-duty Anti-bird Roof Netting With A 18mm X 18mm Diamond Meshsupplied With All Fittings And One Complete Door Kitset Distance Between Uprights Is 3.6mwe Recommend Hiring A Post Driver (available From Tool Hire Companies) To Assist With Inserting The Uprights 457mm (18″) Into The Groundwhen Erected The Cage Sits 2m Out Of The Groundon The Larger Cages The Internal Cross Supports Are Achieved Using Plastic Coated Wire At Tension To Prevent Sagging Of The Roof Nettingcomes With A 5 Year Framework Guaranteemade From Whitewood Sprucefully Illustrated Instructions Are Included To Ensure Accurate Constructionfor Areas Seriously Affected By Rabbits Or Deer An Additional Layer Of Rabbit Wire Can Be Applied Over The Heavy-duty Side Nettingbutterfly Netting Is Also Availabletimber Cages Are Made To Order So Please Allow 10-14 Days For Delivery – Excluded F