by John - March 10th, 2017.
Filed under:
GreenFingers
,
New Products
.
GreenFingers has these new items today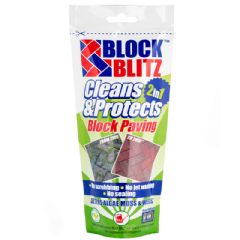 Block Blitz Block Paving Cleaning Treatment – 380g Pack £2.99
Block Blitz Block Paving Cleaning Treatment is a no fuss no mess treatment that continues working after application.This cleaner removes dirt grime stains and carries on treating after it has been applied. With a few applications it will return your driveway back to its original appearance.No Scrubbing Required. No Destructive Pressure Washing. Designed for Block Paving Patios Paths and Driveways. Unique Biodegradable Formula. Specifications: Contents: 300g pack380g pack makes 10 litres of solution 10 litres of solution covers 15 sqm of paving Product Notes: If using on natural stone we recommend that you do a test on a small area first. Blockblitz is not a weed-killer. It has been designed to create a hostile environment within paving joints to prevent weeds from growing. You can spot treat any newly emerging weed growth with a standard weed killer. However the more you use Blockblitz the more paving joints become resistant to weed growth. Must apply to paved area every six months for best results.
Greenfingers Resin Parasol Base – 12kg £29.99
Make sure your parasol is safe and secure with the Greenfingers Resin Parasol Base. Manufactured from heavy-duty resin. Cast iron effect parasol base. Accommodates parasol poles up to 40mm in diameter. Suitable for canopies up to 2m. Dimensions: W43 x D43 x H30cmWeight: 12kg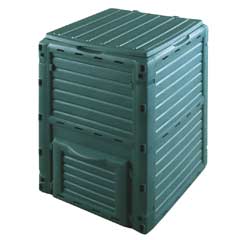 Terra Eco Composter 300 Litres £34.99
Now you can recycle your garden and household waste to make rich fertile compost with this stylish Terra Eco Composter. Made from durable recycled plastic this eco-friendly bin sits directly on the ground and requires little space. It will blend in with any garden environment and you will soon wonder why you have not bought one before.Simply place kitchen and garden waste into the top part and using gravity this eco composter provides an ongoing source of compost which gathers at the bottom and is easily accessible via the exit door.Easy assembly without toolsDimensions: W68 x D58 x H81.5cmApprox. 300 litres volumeClick here for Handy Composting Hints and Tips.
Plus another 0 new products