by Sarah - October 7th, 2015.
Filed under:
Crocus
,
Price Reductions
.
Reduced price on items today at Crocus
Herb collection (6 mixed herbs) (herb collection) was £29.99 now £14.99
This collection of culinary herbs has been grown in 1 litre pots. It will contain six different herbs, but the contents of the collection will vary slightly depending on the season. You could expect one of any of the following to be included in the collection: Garden mint, Mentha – the aromatic leaves are great for using in mint sauce, salads and in summer drinks. Grows to 1×1.5m Green sage, Salvia officinalis – aromatic leaves are valuable for flavouring stuffings, herbal teas and meat dishes. Grows to 80x100cm Chives, Allium schoenoprasum – the edible leaves enhance the flavour of many savoury dishes. Grows to 60x5cm Thyme, Thymus – the aromatic leaves are useful for making bouquet garni, stuffings and sauces. Grows to 30x45cm Flat-leaved parsley, Petroselinum neapolitanum – the chopped leaves are useful as a garnish and for adding to savoury sauces and fish dishes. Grows to 80x60cm Curled parsley, Petroselinum crispum – leaves are great for garnishing and for adding to sauces and fish dishes. Grows to 80x60cm Rosemary, Rosemarinus Officinalis – leaves are great for garnishing and for adding to lamb dishes and stuffing. Grows to 120x60cm Lavender, Lavandula angustifolia – flowers make an interesting addition to cakes and sweets, whilst the leaves can be used similarly to rosemary. Dried stems and flowers can also be used to decorate and perfume the home. Grows to 120x100cm Lemon verbena, Aloysia citriodora – refreshing, lemon-scented foliage, useful for herb tea and pot pourri. Plant next to sunny paths and entrances. Can grow up to 250x250cm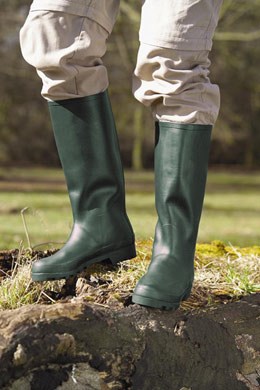 Wellington boots was £24.99 now £18.99
Made from rubber for quality and durability, these boots are made to last. They have reinforced instep and soles and modified tread for extra grip. The legs are shaped to provide a good fit, added comfort and smart styling. Whether you're out in the garden or enjoying a walk through the countryside, these boots will keep your feet clean and dry – and they'll look good too!